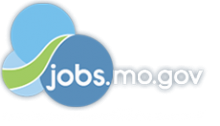 Job Information
Pfizer

Associate, Business Services

in

St. Louis

,

Missouri
ROLE SUMMARY
Responsible for coordinating on-boarding both Pfizer new colleagues and contingent workers (temporaries and contractors) by adhering to all processes, policies and provisions. Interfaces with multiple Pfizer department/functions including Procurement related to contingency workers. Manages information and the process flow to on-board both Pfizer new colleagues and contingent workers and off-boarding of contingent workers. Maintains database, reporting, communications and processes for site newly hired colleagues and contingent workers.
Position also acts as Site Security Officer (ISO) maintaining Information Security Corporate Policies and programs and is a active member of the Security Team.
ROLE RESPONSIBILITIES
On-boards new Pfizer colleagues and contingent (temporary/contractor) workers to include all functions that occur after the candidate selection has been made. This includes entering them in to established information systems, processing onboarding forms, updating /sending related onboarding reports and communications.

Coordinates/schedules weekly orientation.

Regularly communications with Hiring Managers and Sponsors/Managers .

Owns and ensures compliance to onboarding policies related to contingent workers and employees.

Interfaces with Environmental Health & Safety, Human Resources, Business Technology and Procurement related to Pfizer new colleagues & contingent worker policy/rules.

Maintains confidential information.

Helps maintains spreadsheets.

Conducts communications and awareness activities either as requested by Global ISO Lead or as and when needed to address knowledge gap or weaknesses at the site as part of a site's awareness plan.

Disseminate new or updated global training modules as requested by ISO Global Lead

Monitor business unit / site compliance to Information Security standards and promote positive behaviors

Assist in conducting Security Sweeps particularly focussing on Information Security risks, lapses or weaknesses

Facilitate the Site Information Protection Plan (SIPP) with SSO and other key stakeholders at the site to identify areas for potential improvement of information protection controls for the site

Communicate the program objectives & overall value of ensuring protection of our information
QUALIFICATIONS
High School diploma or equivalent. College preferred.

5+ years of related administrative business experience with 2+ years in a corporate environment.

Must have strong computer skills in Windows, Windows Explorer, Outlook, Word and Excel

Ability to properly handle confidential material.

Current on ALL compliance and security related training

Working knowledge of English to facilitate liaising with Global Security colleagues
PHYSICAL/MENTAL REQUIREMENTS
Sitting

Standing

Walking

Ability to manage multiple concurrent short-term and long-term projects.

Must have excellent customer service and interpersonal skills.

Strong verbal and written communication skills required.

Demonstrated ability to work independently, make appropriate decisions, and interact with all levels throughout the Site.
NON-STANDARD WORK SCHEDULE, TRAVEL OR ENVIRONMENT REQUIREMENTS
Must be able to attend ISO/SSO annual conference.

Ability to work extended hours if needed.
This job is open only to Protected Individuals (as defined by 8 U.S.C. § 1324b(a)(3), namely, Citizens or Nationals of the United States, Lawful Permanent Residents ("green card holders"), Refugees and Asylees.
Other Job Details:
Last Date to Apply for Job: October 7, 2020

Additional Location Information: St Louis, MO

Eligible for Employee Referral Bonus

#LI-PFE
Sunshine Act
Pfizer reports payments and other transfers of value to health care providers as required by federal and state transparency laws and implementing regulations. These laws and regulations require Pfizer to provide government agencies with information such as a health care provider's name, address and the type of payments or other value received, generally for public disclosure. Subject to further legal review and statutory or regulatory clarification, which Pfizer intends to pursue, reimbursement of recruiting expenses for licensed physicians may constitute a reportable transfer of value under the federal transparency law commonly known as the Sunshine Act. Therefore, if you are a licensed physician who incurs recruiting expenses as a result of interviewing with Pfizer that we pay or reimburse, your name, address and the amount of payments made currently will be reported to the government. If you have questions regarding this matter, please do not hesitate to contact your Talent Acquisition representative.
EEO & Employment Eligibility
Pfizer is committed to equal opportunity in the terms and conditions of employment for all employees and job applicants without regard to race, color, religion, sex, sexual orientation, age, gender identity or gender expression, national origin, disability or veteran status. Pfizer also complies with all applicable national, state and local laws governing nondiscrimination in employment as well as work authorization and employment eligibility verification requirements of the Immigration and Nationality Act and IRCA. Pfizer is an E-Verify employer.
Support Services