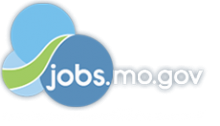 Job Information
CannonDesign

Architect/Healthcare Planner

in

St. Louis

,

Missouri
Position Overview
CannonDesign has an exciting opportunity for an Architect/Healthcare Planner based in our St. Louis office. We are an integrated global design firm that unites a dynamic team of architects, engineers, strategists, futurists, researchers, and industry specialists driven by a singular goal - to help solve our clients' and society's greatest challenges.
The successful candidate will participate in delivering services to creatively solve problems, bringing state of the art healthcare market intelligence to the client and project team. Primary responsibilities and expectations include:
Demonstrate proficiency in clinical processes across major inpatient and outpatient departments.
Understand the differences in institutional, ambulatory, and business occupancy environments.
Work with end users to outline process flows and critical adjacencies of clinical rooms.
Understand and guide discussions on medical equipment needs.
Lead the medical planning process within the design team to create department floor plan concepts reflective of operations.
Manage the deliverables for the medical planning team within the greater project deliverable schedule.
Serve as the main point of contact for the client on planning issues.
Qualified candidates must have a Bachelor of Architecture and a minimum of five years of healthcare planning experience. Master of Architecture preferred. Proficiency with Revit is required. Architectural Registration, LEED and/or EDAC certification is preferred. Strong presentation, communication, organizational, team building, collaboration and communication skills are a must. Knowledge of Microsoft Office, with emphasis on Excel and Visio, is preferred. Click on apply now to upload your resume and portfolio.
As a condition of employment, all CannonDesigners are expected to complete mandatory training, including compliance training, within required timeframes and adhere to our internal policies and our Code of Conduct.
CannonDesign recognizes the value of diversity in our workforce. We are committed to equal opportunity. We consider all qualified employment applicants without regard to race, religion, color, gender, age, national origin, sexual orientation, gender identity, partnership status, protected veteran status, disability, or any other status protected by federal, state, or local law. Individuals who hold legal work authorization applicable to employment at CannonDesign in the United States will be considered without regard to citizenship/alienage.
City: St. Louis, MO
Title: Architect/Healthcare Planner
Job ID: STLHCPII0318
Market: Health