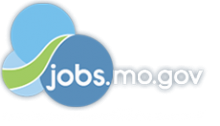 Job Information
Oasis Digital Solutions Inc.

Angular + Go developer, remote

in

St. Louis

,

Missouri
Wanted! Angular and Go (Golang) developer for a complex software project.
We need someone to arrive with good working knowledge of both Angular and Go.
Oasis Digital: a software development and advanced training consultancy. Our HQ is in St. Louis but our team is spread around the USA (and beyond). We focus on effective collaboration and first-time quality at scale.
Why Oasis Digital?
Great coworkers

Sane management

Ample opportunity to grow in expertise

We've been mostly-distributed for years, long before recent events shifted the industry
Our values:
Honest, decent interaction as humans, not "resources"

Reasonable work-life balance

Obsession with learning, improving, sharing

Serve as a team, support each other
Candidate requirements:
Live and work in the USA - legal right to do so without sponsorship

3+ years of software development experience, preferred 5+ with tech lead experience

1 year Angular / TypeScript experience

1 year Go experience

Fluent English

(preferred) Bachelor's degree in a technical field
Essentials of the job:
Full-time "W2" job.

Remote, from your own workspace (in the USA)

100K+ per year total compensation, depending on expertise

Typically 40 hours per week

Schedule your own working hours (around project meetings)
Hiring process:
Short, efficient, we respect your time

You'll demonstrate fluency by coding with us - no take-home tests
Learn more about the job and Oasis Digital in our short video:
https://www.youtube.com/watch?v=lGeKQOCiWkw
Oasis Digital web site: https://oasisdigital.com/
---
Oasis Digital does not discriminate in employment matters on the basis of race, color, religion, gender, national origin, age, military service eligibility, veteran status, sexual orientation, marital status, disability, or any other protected class.
Powered by JazzHR