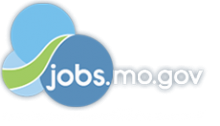 Job Information
NISA Investment Advisors, LLC

Analyst, Portfolio Management

in

St. Louis

,

Missouri
NISA Investment Advisors, LLC (NISA) offers customized investment solutions for tax-exempt and taxable institutional clients. NISA manages over $244 billion in fixed income and equity securities and over $173 billion in derivative notional value. We seek bright, motivated individuals who can contribute to our growing team of professionals. Candidates with a high degree of independent thinking skills, strong analytical and quantitative skills, and team playing abilities are encouraged to apply.
The NISA Portfolio Management Analyst Rotational Program is a two-year program that includes four rotations within NISA's Portfolio Management department. In Year One, all analysts work together to gain foundational knowledge and understanding of broad asset classes and financial instruments. During this year, the focus is on learning and providing general support for the overall portfolio management process. In Year Two, Analysts build upon their foundations from Year One, and rotate through the corporate bond, derivatives, and interest-rate groups. In these years, analysts focus on portfolio management responsibilities more specific to each group.
Over a two-year period, an individual should gain an understanding of financial markets, portfolio management, and trading. An Analyst will focus on the development of knowledge, skills, and abilities in the following areas: financial markets and asset classes, market conventions and mechanics, portfolio construction and benchmarks, risk management, performance calculation and attribution, and trade valuation and execution. Analysts will participate in formal and informal training designed to help develop their knowledge and skills.
Bachelor's degree in a strong analytical and quantitative field such as Accounting, Finance, Economics, Mathematics, or Financial Engineering required

Strong academic background

Demonstrated ability to think critically about financial markets and investments

High degree of aptitude in quantitative and analytical thinking

Good communication skills

Ability to work successfully in a team environment

Drive to perform at a high level under pressure and time constraints

Achieved or willing to work towards a professional designation (e.g., CFA)
NISA Investment Advisors, LLC is an equal Opportunity Employer – minorities/females/veterans/individuals with disabilities/sexual orientation/gender identity. Military Code 2R0X1
External Company URL: www.nisanet.com
Street: 101 South Hanley Road