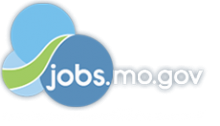 Job Information
IBM

AIOps Developer

in

St Louis

,

Missouri
Introduction
Software Developers at IBM are the backbone of our strategic initiatives to design, code, test, and provide industry-leading solutions that make the world run today - planes and trains take off on time, bank transactions complete in the blink of an eye and the world remains safe because of the work our software developers do. Whether you are working on projects internally or for a client, software development is critical to the success of IBM and our clients worldwide. At IBM, you will use the latest software development tools, techniques and approaches and work with leading minds in the industry to build solutions you can be proud of.
Your Role and Responsibilities
AIOps is the application of advanced data analytics, machine learning and artificial intelligence techniques to improve the efficiency, reliability and effectiveness of IT operations. The focus of our team spans the gamut of IBM cloud infrastructure operations across compute, networking and storage and involves active collaboration with the broader operations, SRE and development teams.
As an AIOps developer you would be involved in the development of analytics workflows for offline analysis as well as real-time analytics for alerting, root cause analysis, capacity management and auto-mitigation among other things. For any non-trivial data analytics activities the integrity and quality of input data is of critical importance and so the work will also involve understanding the diverse data sources in our operations, extracting and building appropriate metrics from them to drive operations improvements. You would also be actively involved in the deployment and operations of the technologies you build even while having a big focus around development.
As an experienced AIOps developer, you would also have the responsibility to guide other developers on appropriate usage of different data analytics platforms to build analytics workflows and their integration into monitoring and alerting frameworks employed by cloud infrastructure operations.
Applicants with experience in the areas of developing and deploying machine learning techniques for practical applications, cloud and data center infrastructure operations, cloud native applications/services development and deployment would be preferred.
Preferred Location : Austin, TX or Dallas, TX
Required Technical and Professional Expertise
Master's degree in computer science/engineering. or related field AND At least 2 years of experience working on machine learning/AI/data analytics projects OR

Bachelor's degree in computer science/engg. or related field AND At least 5 years of experience working on machine learning/AI/data analytics projects.

Experience demonstrating attention to details, self-directedness, good problem-solving and multi-tasking skills.

Hands-on experience with cloud-native application development technologies like Docker and Kubernetes.

Experience with big data analytics platforms such as Spark and Hadoop.

Programming experience in Python, Java for data analytics.

Experience with technologies enabling reliable data processing pipelines such as Kafka, Elasticsearch, Splunk;

Experience with database and data visualization technologies for operations such as SQL databases, Influxdb, Grafana, Kibana.
Preferred Technical and Professional Expertise
Knowledge and application of statistical analysis techniques; machine learning techniques like regression, classification, clustering, reinforcement learning; and/or AI techniques like natural language processing and deep learning.

Experience with event monitoring/management ecosystems like Zabbix, Nagios, Sysdig, LogDNA, ServiceNow.
About Business Unit
Digitization is accelerating the ongoing evolution of business, and clouds - public, private, and hybrid - enable companies to extend their existing infrastructure and integrate across systems. IBM Cloud provides the security, control, and visibility that our clients have come to expect. We are working to provide the right tools and environment to combine all of our client's data, no matter where it resides, to respond to changing market dynamics.
Your Life @ IBM
What matters to you when you're looking for your next career challenge?
Maybe you want to get involved in work that really changes the world? What about somewhere with incredible and diverse career and development opportunities – where you can truly discover your passion? Are you looking for a culture of openness, collaboration and trust – where everyone has a voice? What about all of these? If so, then IBM could be your next career challenge. Join us, not to do something better, but to attempt things you never thought possible.
Impact. Inclusion. Infinite Experiences. Do your best work ever.
About IBM
IBM's greatest invention is the IBMer. We believe that progress is made through progressive thinking, progressive leadership, progressive policy and progressive action. IBMers believe that the application of intelligence, reason and science can improve business, society and the human condition. Restlessly reinventing since 1911, we are the largest technology and consulting employer in the world, with more than 380,000 IBMers serving clients in 170 countries.
Location Statement
For additional information about location requirements, please discuss with the recruiter following submission of your application.
IBM intends this job to be performed entirely outside of Colorado.
Being You @ IBM
IBM is committed to creating a diverse environment and is proud to be an equal opportunity employer. All qualified applicants will receive consideration for employment without regard to race, color, religion, gender, gender identity or expression, sexual orientation, national origin, genetics, pregnancy, disability, age, veteran status, or other characteristics. IBM is also committed to compliance with all fair employment practices regarding citizenship and immigration status.