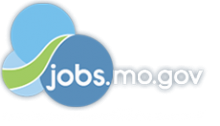 Job Information
Human Resources

HRIS Analyst

in

St. Louis-Clayton

,

Missouri
Do you love working with a collaborative team? Are you passionate about HR Operations and processes? Are you curious about HR data and reporting? If the answer is, "Yes!", then we have an exciting opportunity for you. Who are we? We are ARCO, the Design/Build experts!
ARCO Business Services is currently seeking a highly motivated HRIS Analyst to join our team in Clayton! The primary focus of this position is to support the human resource information systems (HRIS) being utilized within the organization.
Our compensation and benefits package not only supports our associates and their families but benefits local communities and communities around the world.
Industry-leading performance-based bonus program

Generously funded profit sharing

Traditional and Roth 401k

Tuition reimbursement for associates

Scholarship for associates' children up to $28,000 per child

1-month paid sabbatical after every five years of employment, plus $5,000 for travel

1-week paid volunteer leave each year

100% charitable match

Medical, dental, and vision insurance coverage

100% paid 10-week maternity leave
At ARCO, our first core value is to treat people fairly and do the right thing. We are proud to be an equal opportunity employer, and all qualified applicants will receive consideration for employment.
Assist in the daily operation of the HRIS team by responding to phone calls, e-mails and providing information and assistance to our customers (associates, candidates, prospects, vendors, etc.)

Develop, maintain, schedule, run and support a variety of reports or queries using appropriate reporting tools to support business activity and ensure data integrity

Initiate efforts and procedural changes to improve data integrity, troubleshoot and recommend solutions to address data issues

Develop and document HRIS processes as needed; maintain HRIS procedural documentation

Provide support to super users including researching and resolving HR system problems, unexpected results or process flaws; performing scheduled activities; recommending solutions or alternate methods to meet business needs

Configure and test system configurations to best meet the organization's needs while leveraging technology to help teams to be more efficient, accurate, and customer focused

Assist with the coordination of Human Resources operational activity by reviewing the status of business processes and assisting end users with system-related questions

Serve as HCM system administrator

Serve as HCM security administrator ensuring only appropriate system access is provided to end users

Collaborate with vendors and other resources as appropriate

Maintain and protect associate and candidate information in accordance with ARCO policies, procedural guidelines, and all applicable laws and regulations

Respond to and resolve HRIS-related inquiries. Track and report on overall quantity and type of requests and resolutions. Identify and report findings of end user needs/issues.

Facilitate the development and updating of education and training materials in the form of Job Aids, Lunch-n-Learns, Webinars, Videos, LMS curriculum, and Hands-on training sessions

Assist in the review, testing, and implementation of HR system releases, upgrades, and patches. Collaborate with functional and technical staff to coordinate application of upgrade or fix. Maintain HR system documentation associated with system modification and/or improvements.

Develop testing scenarios for system updates/optimizations and work with subject matter experts (SME) to ensure thorough testing prior to roll-out

Serve as a HR technical point of contact for cross application interface and integration support to troubleshoot and resolve related issues

Lead or assist with special projects as assigned

Some travel may be required from time to time

Bachelor's degree

2-5 years of Human Resources experience

Knowledge of HR function, HRIS function, and system management required

Proficient computer skills, including Microsoft Word, Outlook, Excel and Power Point required

UltiPro, UltiPro Time Management, SAP, Workday, Kronos or other similar HR system experience required

IBM Cognos (UltiPro BI) experienced preferred

Demonstrates clear, concise, and effective verbal and written communication skills

High degree of professionalism, confidentiality, and objectivity required

Ability to read, analyze, and interpret general and professional documents

Ability to write routine reports and correspondence

Ability to explain technical concepts in nontechnical terms

Ability to effectively present information in one-on-one and small group situations

Ability to make independent decisions or appropriate recommendations
We are one of the fastest-growing, privately owned companies in America, completing over 4,000 design/build projects across 48 states. We ranked #15 out of the top 100 design/build companies in the U.S. and #47 on the ENR Top 400 Contractors list of 2019. Most importantly, our clients like us, they trust us and want to do business with us. We are looking for people with the same enthusiasm, passion, and respect for hard work that brought us to where we are today. Are you a person that can make a difference at ARCO? If the answer is, "Yes!" we look forward to meeting you.
ARCO does not accept unsolicited resumes from individual recruiters or third party recruiting agencies without pre-approval from ARCO's Human Resource team. Pre-approval is required before any external candidate can be submitted. ARCO will not be responsible for fees related to unsolicited resumes and for candidates who are sent directly to our hiring managers.
ID: 2020-3351
External Company URL: www.arco1.com
Street: 7700 Bonhomme Ave, Suite 200