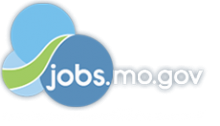 Job Information
General Dynamics Information Technology

TSS Senior RPA Developer

in

St. Joseph

,

Missouri
Type of Requisition: Regular
Clearance Level Must Be Able to Obtain: Secret
Job Family: Software Development
GDIT Technology Shared Services (TSS) is seeking a Senior Robotic Process Automation Developer who will be responsible for the development and administration of solutions for GDIT managed RPA environments.
The Senior Developer will work with members of the CIO-Technology Shared Services Applications Team, customers, and external vendors to design, implement, test, document, and deploy enhancements, fixes, and configuration changes needed to support the enterprise and its customers. Daily activities will include developing solutions within RPA tools sets (including UIPath), assisting with the integration of other apps/tools with RPA tools sets (including UIPath), system administration, report development and testing of the product and its supported processes.
Job Responsibilities:
Support the development, configuration, and testing of RPA solutions.

Offer technical solutions to address requirements, evaluate alternate solutions, and perform analysis to determine technical courses of action.

Work with customers, stakeholders, and other team members to analyze and identify automation opportunities.

Maintain current RPA/UIPath/industry certifications, while obtaining additional certifications.

Collaborate with GDIT and customer personnel to establish and maintain RPA technical infrastructure.

Collaborate with team members to define, analyze, understand and document business and technical requirements.

Work with end users, stakeholders, and management to define and create reports, dashboards, and data analysis products.

Create process, technical architecture, design and user guide documentation.

Lead (and organize) small development and test teams driving the design, creation, testing, and delivery of technical functionality.

Grow junior talent through mentoring, partnership, and technical reviews.

Contribute to the development of IT related, technical processes reviews, postmortems, and continual process improvement internally as well as for customers/stakeholders.

Collaborate with technical staff to define implementation and process best practices.

Create estimations on effort required to produce ServiceNow functionality.

Other duties as assigned
Education
The position requires a Bachelor's degree in Computer Science or IT related degree (or equivalent experience) , plus five (5) or more years of IT experience.
Qualifications
2+ years of experience working with RPA solutions in an enterprise environment.

2+ years using of RPA development/implementation/administration experience (including but not limited to UIPath, Blue Prism, Automation Anywhere) including experience working with RPA supporting technologies (including but not limited to MS Office, Visio, Microsoft .NET, and Visual Basic, Java, C++, SOAP/REST Web Services, and Database Administration).

Excellent understanding of the Agile software testing process and lifecycle, from smoke test, to integration to production deployment.

Has experience leading small development and/or test teams.

Can identify, understand, document, and create functionality aligning with customer value streams.

Can produce levels of estimates and basic deployment plans for RPA tool sets and functionality

Excellent understanding of the Agile software testing process and lifecycle, from smoke test, to integration to production deployment

Strong organization and time management skills while working in a rapid software development environment

Excellent collaboration skills and can effectively works in a team environment

Must be able to identify and learn new technologies quickly

Excellent written, verbal, presentation, and interpersonal skills

Ability to obtain core technology certifications (For example, UiPath, ServiceNow, SalesForce) aligned to position

Due to program specifications, Candidate must provide proof of US Citizenship
Highly Desired Qualifications but not required:
Have an active UIPath Developer certification.
We are GDIT. The people supporting some of the most complex government, defense, and intelligence projects across the country. We deliver. Bringing the expertise needed to understand and advance critical missions. We transform. Shifting the ways clients invest in, integrate, and innovate technology solutions. We ensure today is safe and tomorrow is smarter. We are there. On the ground, beside our clients, in the lab, and everywhere in between. Offering the technology transformations, strategy, and mission services needed to get the job done.
GDIT is an Equal Opportunity/Affirmative Action employer. All qualified applicants will receive consideration for employment without regard to race, color, religion, sex, sexual orientation, gender identity, national origin, disability, or veteran status, or any other protected class.