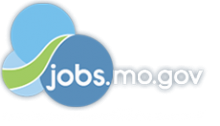 Job Information
Ensign-Bickford Aerospace and Defense

Statistician

in

St. Charles

,

Missouri
Join Ensign-Bickford Industries, Inc. (EBI) and you'll be part of a team that leads science, innovation, and technology on different industry fronts. Working here will provide you with an exciting and motivating career full of development and growth opportunities throughout our businesses. We are a global company that prides itself on having passionate, diverse and dedicated employees who work together to achieve uncommon results.
This opportunity is located within our AFB International business, the global science and technology leader in pet food palatability. We develop and produce a full range of liquid and dry palatability enhancers using high-quality ingredients proven to optimize companion animal response and consumption. to learn more.
Job Description
Summary This position is responsible for performing statistical analysis, hypothesis generation, data analysis and interpretation in support of AFB Internationals daily work and strategic projects. Primary areas of emphasis are in research and manufacturing statistics including: Design of Experiments, exploratory data analysis, statistical quality control, and regression methods.
Essential Duties and Responsibilities
Pioneer of ideas and expertise to assess and develop experimental designs, data analysis and interpretation strategies for the company.

Challenges organization on current statistical practices and provides recommendations for improvement.

Works closely with individuals by providing expertise with design of experiments for industrial applications, sample size and power calculations, data analysis, graphics, and presentation

Support design of sampling protocols and interpretation of statistical quality control data

Participate as the investigator, collaborator, or consultant in cross functional projects.

Performing data mining and meta-analysis to extract useful information and actionable hypotheses from large collections of data

Prepares technical reports and presentations of completed projects for use in further research activities internally as well as for use in external presentations and publications
Supervisory Responsibilities
This position will not have direct reports.
Qualifications
Required:

Bachelors in statistics or related field with a solid foundation in both theoretical and applied statistics.

Possesses at least 3 years of relevant work as a statistician or data scientist.

Demonstrable experience with data manipulation, modeling, and graphics in preferably in R, or SPSS
SAS or MatLab
Familiar with Design of Experiment software, such as DOE ProXL or Stat-Ease

Excellent English communication skills (written and oral) for diverse audiences

Desired:

Experience working in a food or chemical manufacturing environment.

Master's degree in statistics or related field with a solid foundation in both theoretical and applied statistics.
Knowledge, Skills & Abilities
To perform this job successfully, an individual must have the following knowledge, skills and abilities:
Ability to communicate technical concepts clearly, concisely, and understandably to non-statistical colleagues.

Capable of creating meaningful data visualizations that communicates findings which create business impact.

Knowledge of statistical techniques employed to evaluate large, complex datasets, using data manipulation and visualization.

Knowledge of general linear models, multivariate analysis (PCA, DFA, PLS), ANOVA, classification and predictive models and canonical correlation analysis.

Familiar with Bayesian statistics, survey analysis and image analysis

Ability to automate routine statistical procedures for non-statistics oriented internal users through web-based or other commonly used applications.

Ability to extract and organize data from historical databases to then conduct exploratory analyses.

Thrives in a fast-paced environment and easily responds to priority changes.

Ability to extract, error-check and organize data from variety of sources for analysis and reporting.

Ability to perform critical reviews of articles in technical journals in statistics, food and pet food industry as well as internal technical reports and statistical documentation.

Ensign-Bickford Industries, Inc. is a diversified company with businesses in a myriad of industries including Aerospace & Defense, Space Robotics, Life Sciences, and Pet Food Flavorings, with our headquarters located in Denver, CO. We have been called "The industry leader"​, "The people to follow"​, "The safety, quality and reliability experts"​. Our technologies allow us to be first to market with next-generation products for all of our focus markets. Our businesses include:

AFB International (http://www.ensign-bickfordind.com/subsidiaries/afb-international/)

Ensign-Bickford Aerospace & Defense Company

EnviroLogix Inc. (http://www.ensign-bickfordind.com/subsidiaries/envirologix-inc/)

Honeybee Robotics, Ltd.

Each of our companies, as varied as they are, have a great deal in common. Each is a leader in its field. Each ​ shares a dedication to innovation, continuous improvement, a commitment to research and technological expertise and an unmatched level of services and support. The simple truth is: When you are a part of our team, you stand head and shoulders above the rest.
Ensign-Bickford Industries, Inc. is an Equal Opportunity Employer (EOE). Qualified applicants are considered for employment without regard to race, religion, color, sex, age, disability, sexual orientation, genetic information, national origin, or veteran status.