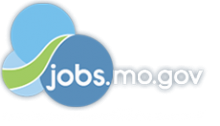 Job Information
The Boeing Company

Platform Integration Engineer (Associate)

in

St. Charles

,

Missouri
The Weapons & Missile Systems (WMS) organization in St Charles, Missouri is seeking an Integration engineer to support the Platform Integration team. This position is responsible for integration of Direct Attack Weapons on various Military Aircraft Platforms. The team is directly responsible for System Integration support and leadership from design through test and fielding.
This position includes the need to support all aspects of hardware/software integration of weapons to platforms including;
Test event planning and execution for system integration lab and flight testing, with a focus on formal procedure/plan documentation.
Develop and support Interface Control Documents (ICDs) for various platforms, verification test plans for lab and flight integration and other critical documentation required to develop a robust and complete integration program.
Perform engineering investigations with regards to aircraft integration issues as required.
Collaborate across widely varied engineering and programmatic teams throughout the industry to develop, foster and apply critical systems-level technical oversight, guidance and support for all products in the field.
Position Responsibilities:
Develops and documents moderately complex electronic and electrical system interface requirements.
Tests and validates to ensure system designs meet operational and functional requirements.  
Assists in monitoring supplier/internal IPT performance to ensure system integration and compliance with requirements.
Solves problems concerning fielded hardware and software over the entire product lifecycle.
Researches specific technology advances for potential application to company business needs.
Primary initial scope of work requires an experiential and educational electrical or related engineering background to support the team's active weapons integration efforts.
This position demands the ability to multi-task, prioritize tasking based on requirements and track/manage many different (yet similar) integration efforts at once.
This position requires a commitment to and demonstrated ability in excellent organizational, inter-personal (collaborative) and fundamental research-based problem solving skills.
Must have demonstrated a strong work ethic and sense of urgency for completing assigned work with a history of meeting commitments.
Ability to adjust priorities to multiple demands and unanticipated events.
Excellent and effective verbal and written communication required.
Highly motivated and must work well in a collaborative team environment.
This position requires the ability to obtain a U.S. Security Clearance for which the U.S. Government requires U.S. Citizenship.
An interim and/or final U.S. Secret Clearance Post-Start is required.
Basic Qualifications (Required Skills/ Experience):
Technical Bachelor's Degree.
Willingness to travel up to approximately 25% of the time as required.
+1 years in the aviation industry, preferably with avionics/weapons integration or other avionics sub-systems integration and/or testing.
Preferred Qualifications (Desired Skills/Experience):
Prior avionics hardware/software integration experience, knowledge of MIL-STD-1760 and/or integration lab experience are a plus.
Effective and open communication, teamwork and collaboration skills are highly desired.
Applicant should be comfortable working in a team environment and interfacing with domestic and international customers.
Typical
Education/Experience:
Education/experience
typically acquired through
advanced technical
education from an accredited
course of study in
engineering, computer
science, mathematics,
physics or chemistry (e.g.
Bachelor) and typically 2 or
more years' related work
experience or an equivalent
combination of technical
education and experience
(e.g. Master
). In the USA,
ABET accreditation is the
preferred, although not
required, accreditation
standard .
Relocation :
This position offers relocation based on candidate eligibility.
Drug Free Workplace:
Boeing is a Drug Free Workplace where post offer applicants and employees are subject to testing for marijuana, cocaine, opioids, amphetamines, PCP, and alcohol when criteria is met as outlined in our policies.
Shift:
This position is for 1st shift
Boeing is an Equal Opportunity Employer. Employment decisions are made without regard to race, color, religion, national origin, gender, sexual orientation, gender identity, age, physical or mental disability, genetic factors, military/veteran status or other characteristics protected by law.