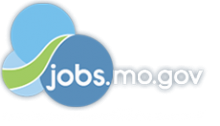 Job Information
The Boeing Company

Associate Direct Attack Systems Engineer

in

St. Charles

,

Missouri
The Boeing Defense, Space & Security (BDS)
Direct Attack Systems Engineering
Team
is seeking an
Associate
Systems Engineer (Measurement and Control)
(Level 2) to perform systems engineering related activities that will enhance the full portfolio of Direct Attack weapons (including JDAM and SDB). This position is located in
St. Charles, Missouri.
Position Responsibilities:
Applies an interdisciplinary, collaborative approach to plan, design, develop and verify a lifecycle balanced system of systems and system solutions.
Evaluates customer and operational needs to define and coordinate system performance requirements, integrate technical parameters and assure compatibility of all physical, functional and program interfaces.
Performs various analyses to optimize total system of systems and/or system architecture.
Performs analyses for affordability, safety, reliability, maintainability, testability, human systems integration, survivability, vulnerability, susceptibility, system security, regulatory, certification, product assurance and other specialties quality factors into a preferred configuration to ensure mission success.
Develops the planning, organization, implementation and monitoring of requirements management processes, tools, risk, issues, opportunity management and technology readiness assessment processes.
This position requires the ability to obtain a Secret U.S. Security Clearance, for which the U.S. Government requires U.S. Citizenship. 
An
interim
and/or
final
U.S. Secret Clearance Post Start
is
required.
Basic Qualifications (Required Skills/Experience):
Bachelor, Master or Doctorate of Science degree from an accredited course of study, in engineering, computer science, mathematics, physics or chemistry
1+ years of engineering experience
Preferred Qualifications (Desired Skills/Experience):
Experience in systems engineering
Experience with DOORS
Experience with BORIS
Typical Education/Experience:
Education/experience typically acquired through advanced technical education from an accredited course of study in engineering, computer science, mathematics, physics or chemistry (e.g. Bachelor) and typically 2 or more years' related work experience or an equivalent combination of technical education and experience (e.g. Master). In the USA, ABET accreditation is the preferred, although not required, accreditation standard. 
Relocation:
This position offers relocation based on candidate eligibility.
Boeing is a Drug Free Workplace where post offer applicants and employees are subject to testing for marijuana, cocaine, opioids, amphetamines, PCP, and alcohol when criteria is met as outlined in our policies .
Boeing is an Equal Opportunity Employer. Employment decisions are made without regard to race, color, religion, national origin, gender, sexual orientation, gender identity, age, physical or mental disability, genetic factors, military/veteran status or other characteristics protected by law.