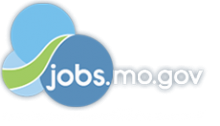 Job Information
Southern Glazer's Wine and Spirits

2021 Summer Internship | Sales Trainee - St. Louis

in

St. Charles

,

Missouri
Job Description
The Southern Glazer's Internship Program was established to develop the next generation of Sales, Trade Development, Operations, and Corporate leaders. Each summer, the program offers interns the opportunity to engage in career building activities while simultaneously learning and applying industry-leading practices.
All interns will be assigned a project at the beginning of the internship and will be required to make a presentation at the end of the summer to top executive leaders. If our internship is able to be in-person, Interns will also be given the opportunity to ride-along with Sales Representatives as well as complete a rotation within several departments of our business such as Sales, Operations, Marketing, Trade Development, Finance, etc.
This hands-on experience gives interns the chance to explore and understand the adult beverage industry. The knowledge gained from industry leaders will allow you to build a network of professionals within the beverage alcohol industry and here at Southern Glazer's.
This internship will work closely with our Commercial teams to assist in utilizing trend data and consumer insights to evaluate SKU, brand, and category performance and trends. If our internship is in-person, some job duties would include grocery store resets, on/off premise sales overview, data analysis, reviewing Nielsen data, attending general sales meetings, and other marketing and administrative duties.
Qualifications
Requirements
Reside in the vicinity of the internship or have ability to obtain housing

21 years of age or older

Ability to organize and manage multiple projects

Self-starter

Teamwork approach to accomplishing goals

Attention to details

Demonstrated leadership experience

Must be a Junior in college and graduating the following year Completing BS/BA in business, sales, marketing, communication, retail, or category management

Working knowledge of Excel and PowerPoint

Good written and verbal communication skills

Ability to secure and maintain a valid driver's license and auto-liability insurance in accordance with state laws

Ability to secure and maintain a State Sales Permit in accordance with state laws
Physical Demands
Physical demands with activity or condition for a considerable amount of time include sitting and typing/keyboarding using a computer (e.g., keyboard, mouse, and monitor) or adding machine

Physical demands with activity or condition may include occasional to rare amount of time include walking, bending, reaching, standing, and stooping

May require occasional lifting/lowering, pushing, carrying, or pulling up to 40lbs
ReferenceNumber: ST 00000350
Category: Sales
JobType:
JobIndustry:
Request Priority Protected Veteran Referrals
EOE Protected Veterans/Disability