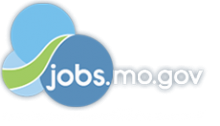 Job Information
3M

Systems Engineer * (Springfield, MO)

in

Springfield

,

Missouri
Job Description:
3M is seeking a Manufacturing Systems Engineer for Plant Engineering organization located in Springfield, MO. At 3M, you can apply your talent in bold ways that matter. Here, you go.
Job Summary:
In this position, you will be responsible for the design and implementation of software systems that integrate with the upper level manufacturing and business data systems and the lower level control systems used to manufacture 3M products. The implementations will be at the 3M Manufacturing site in Springfield, MO. This information is collected and used for data analytics in both real-time and historically.
This position provides an opportunity to transition from other private, public, government or military environments to a 3M career.
Primary Responsibilities include but are not limited to the following:
Develop integrations for software, data, and analytics systems in a team environment

Adhere to secure coding practices and policies

Adhere to applicable data privacy policies and regulations

Implement 3M standard software solutions on manufacturing lines

Implement data collection historians on manufacturing lines

Computer network concepts/troubleshooting

Interact with plant engineering, process engineers and controls engineer and technologists to assess the need for smart manufacturing solutions

Integrate with PLC code via OPC protocol
Within this role, you will develop an expertise in one or more of the following technologies:
Software integration development

Software deployment/implementation
Basic Qualifications
Possess a Bachelor's degree or higher in Electrical Engineering (completed and verified prior to start) from an accredited institution
Preferred Qualifications:
2yrs Manufacturing experience

Systems Engineering experience

3M factory experience

Passion for SMART Manufacturing, Data Automation to create value

Strong oral and written communications skills

Team player with the ability to contribute in a matrix environment

Project leadership experience

Workflow Software integration

Power BI reporting

Database skills with SQL scripts and stored procedures

SQL reporting tools skills

Working Knowledge of Programming & Scripting languages

High Level understanding of PLC hardware architecture and Ladder Logic

Self-starter, results driven behaviors

Prior internship/co-op with 3M or another manufacturing company

Strong oral and written communications skills
Location: Springfield, MO
Travel: May include up to 5% domestic
Relocation: Is authorized
Must be legally authorized to work in country of employment without sponsorship for employment visa status (e.g., H1B status).
3M is a place where you can collaborate with other curious, creative people. Where your diverse talents, inclusiveness, initiative and leadership are valued. Where you'll find challenging opportunities that make your career exciting and rewarding. With a diversity of people, global locations, technologies and products, 3M is a place to grow and be rewarded for excellence.
Responsibilities of this position may include direct and/or indirect physical or logical access to information, systems, technologies subjected to the regulations/compliance with U.S. Export Control Laws. U.S. Export Control laws and U.S. Government Department of Defense contracts and sub-contracts impose certain restrictions on companies and their ability to share export-controlled and other technology and services with certain "non-U.S. persons" (persons who are not U.S. citizens or nationals, lawful permanent residents of the U.S., refugees, "Temporary Residents" (granted Amnesty or Special Agricultural Worker provisions), or persons granted asylum (but excluding persons in nonimmigrant status such as H-1B, L-1, F-1, etc.) or non-U.S. citizens. To comply with these laws, and in conjunction with the review of candidates for those positions within 3M that may present access to export controlled technical data, 3M must assess employees' U.S. person status, as well as citizenship(s). The questions asked in this application are intended to assess this and will be used for evaluation purposes only. Failure to provide the necessary information in this regard will result in our inability to consider you further for this particular position. The decision whether or not to file or pursue an export license application is at 3M Company's sole election.
Learn more about 3M's creative solutions to the world's problems at www.3M.com or on Twitter @3M.
3M is an equal opportunity employer. 3M will not discriminate against any applicant for employment on the basis of race, color, religion, sex, sexual orientation, gender identity, national origin, age, disability, or veteran status.
Please note: your application may not be considered if you do not provide your education and work history, either by: 1) uploading a resume, or 2) entering the information into the application fields directly.
3M Global Terms of Use and Privacy Statement
Carefully read these Terms of Use before using this website. Your access to and use of this website and application for a job at 3M are conditioned on your acceptance and compliance with these terms.
Please access the linked document by clicking here, select the country where you are applying for employment, and review. Before submitting your application you will be asked to confirm your agreement with the terms.
At 3M, we apply science in collaborative ways to improve lives daily. With $33 billion in sales, our 93,000 employees connect with customers and other diverse 3Mers all around the world.