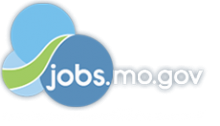 Job Information
Anthem, Inc.

Product Owner - Coordination of Benefits (Business Consultant Sr)

in

Springfield

,

Missouri
Description
SHIFT: Day Job
SCHEDULE: Full-time
Your innovation. Our impact. At Anthem, Inc., it's a powerful combination, and the foundation upon which we're creating greater access to care for our members, greater health for our communities, and greater experiences for our customers. Innovation is a top priority. Here, you'll have an opportunity to work in a collaborative environment that brings together industry leaders and technology experts, so together we can drive the future of health care.
This is an exceptional opportunity to create solutions and programs that can truly make a difference at one of America's leading health benefits companies and a Fortune Top 50 Company.
"At this time, Anthem will not sponsor a new applicant for employment authorization for this position."
Product Owner - Coordination of Benefits - PS41028
Description:
A Product Owner (PO) works with both developers and business users to prioritize competing business needs. This position will be directly in support of the Coordination of Benefits (COB) Product line within the PI department. For reference, COB is the process by which a health insurance company determines if it should be the primary or secondary payer for medical claims, when a patient has coverage from more than one health insurance policy. This PO will be responsible for the work plan for a single technical development team. These multiple POs will then align to a single Product Manager (PM) for Coordination of Benefits Product Line on an Agile Release Train (ART). This is in following the Scaled Agile Framework (SAFe) methodology.
The PO will have multiple responsibilities for the business. The PO will need to stay coordinated with the Product Manager's vision of epics, capabilities, features for each fiscal year. The PO will partner with their respective development team to maximize the delivery for their part of that vision. The PO will own their backlog and will need to groom their backlog to provide guidance to their team. The PO will be responsible for prioritization and roadmap for their product team.
This position will be within the Program Integrity (PI) group. The PI department is responsible for proper payments to legitimate providers for reasonable services provided to eligible members. This position will be on a team of Business Representatives working directly with the IT development teams that enable the business to drive efficiency and compliance. Focus will be on including technologies that are more cutting-edge and capabilities including more technologically advanced concepts including use of Artificial Intelligence, Data Science, as well as best in class industry capabilities in both technology and Health Care domain.
This position title has the word "Consultant" in it to mean that the person in this role is responsible to make recommendations and suggestions on how to solution and solve the problems, not just to perform the analysis. This position is not an order taker. This position does require strong data analytical capabilities in order to perform the analysis, and then propose a recommendation based on that analysis. The position title also has the word "Sr" in it to mean that this position will mentor and coach other product analysts on the team. The responsibility including providing expertise to lower level consultants on the analysis of business needs to determine optimal means of meeting those needs.
Responsibilities
Responsible for translating most highly complex and varied business needs into application software requirements. These needs typically involve a significant expenditure or cost savings and impact a wide range of functions. Also, provides expertise to lower leveled consultants. This is the highest level in a career progression.
Primary duties may include, but are not limited to:
Serve as a business owner proxy and therefore is the liaison between the business and the Scrum Teams; translating features into user stories within a team's backlog and managing ranking and prioritizing this backlog so that it is reflective of stakeholder requirements and priorities; Final testing and acceptance of the user stories supporting the features.

Document specific business application software requirements to address the most highly complex and varied business needs.

These business needs are documented in JIRA as Epics, Capabilities, and Features.

Understands how to write user stories and their acceptance criteria. Translates the product backlog into user stories. Serve as the Product Management (business) proxy and decision point to represent the stakeholders in the project.

Work with the business to understand coordinate ranking and prioritize business needs and plan solutions to ensure that each release provides business value to end users sales and marketing. The can include building roadmaps, and delivery timeline needs. Use the WSJF methodology in ranking work items.

Communicate the business stakeholder needs to the IT development teams in order to ensure the team delivers both contractual requirements and established acceptance criteria including expected quality and performance and to complete various work management activities according to defined service level commitments and process compliancy guidelines.

Collaborate with development team(s) to discover and deliver the best solution to the market problem(s) presented by the Product Manager (business).

Analyzes and designs solutions to address varied and highly complex business needs.

May lead product analysts assigned to the most complex projects, typically those of highest importance and impact to the way in which we do business. Other Product Analysts (PA) may assist the PO in the requirement elaboration and documentation of JIRA artifacts.

Reviews and accepts/rejects results both during a Sprint and in the Sprint review. Attends sprint ceremonies and is available to team during the sprint for clarifications and acceptance of user stories. Creates and/or inputs into a project's Release plan. Presents work to team from Team Backlog during Sprint Planning for acceptance by the Team in a Sprint negotiates Sprint goals with the Team.

Participate on the demo and the clarification of the product build. Coordinate with the business the adoption of the product delivery.
Qualifications
Preferences:
Experience in Coordination of Benefits (COB) domain

Experience examining the data in and usage of these ledgers to determine the effectiveness of the blockchain, identify areas for improvement, and develop strategies for implementing changes

Experience as a Product Owner, preferably in the Healthcare domain

Leading SAFe (SA) certification preferred. CSPO or equivalent (Certified Scrum Product Owner) and/or SPO/PM (SAFE Product Owner/Product Manager)

Experience in Atlassian products such as JIRA, Confluence, and/or JIRA Align.

Experience in Weighted Shortest Job First (WSJF) technique.

Experience with Project Management Skills; or any combination of education and experience
Requirements:
Requires a BS/BA degree in related field; minimum of 5 years' experience; or any combination of education and experience, which would provide an equivalent background.

Strong communication, presentation and problem solving skills.

Strong organizational skills in order to stay on top of multiple competing business needs in order to put a roadmap, vision together.

Strong execution mindset to maximize delivery of product to maximize business benefits.
Notes:
This job will be for both commercial and government policies. Due to government policies, the applicant and incumbent fall under a `sensitive position' work designation and may be subject to additional requirements beyond those associates outside Government Business Divisions. Requirements include but are not limited to more stringent and frequent background checks and/or government clearances, segregation of duties principles, role specific training, monitoring of daily job functions, and sensitive data handling instructions. Associates in these jobs must follow the specific policies, procedures, guidelines, etc. as stated by the Government Business Division in which they are employed.
Anthem, Inc. is ranked as one of America's Most Admired Companies among health insurers by Fortune magazine and is a 2020 Diversity Inc. magazine Top 50 Company for Diversity. To learn more about our company and apply, please visit us at Careers.antheminc.com
REQNUMBER: PS41028-Missouri