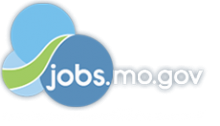 Job Information
Missouri State University

Posting Details

in

Springfield

,

Missouri
Posting Details
Position Title Student Editor
Student Status Work Study Optional –You are not required to be a Federal Work Study Recipient to hold this position.
Work Location Springfield Campus
Department Library
Hiring Range 9.45 an hour
Department/Employer Operating Hours Flexible schedule during hours Meyer Library is open
How many hours per week are required? 10
Description of Primary Duties
Roles and Responsibilities
The Student Editor works ten hours per week in the BRB section of the IG12 Department in Room 215 of the Meyer Library. They are the first person to read and edit book reviews, write content for the BRB and IG12, and send letters to publishers and reviewers. The following list are a few of the responsibilities of the Student Editor:
Administration
-Answer library questions in-person, through email and/or over the phone
-Assist Coordinator in maintaining communication with reviewers, book talk volunteers, publishers, and colleagues.
-Attend board meetings
-Collaborate with Coordinator to organize workshops and other events
-Cover the front desk and answer questions for IG12 patrons
-Maintain the physical upkeep of the IG12 and BRB rooms
Database
-Edit reviewer information in the BRB Database
-Help the Book Manager check-in and assign/unassign books to reviewers
-Resolve technical issues that affect reviews and reviewer assignments
-Verify book titles, author names, age groups, and subject matter
Documentation
-Create and publish the monthly BRB Newsletter using Canva
-Create documents such as proposals, manuals, and workshop instructions
-Maintain records of documents using the BRB Library Teams tool
-Transcribe print documents into electronic documentation for easier accessibility
Reviews
-Answer questions from BRB reviewers about writing and submitting reviews
-Edit book reviews by following the BRB stylesheet, reviewer guidelines, and standard MLA guidelines
-Keep a record of edited reviews
-Update the spreadsheets of MSU literature classes for approved reviews
-Utilize the BRB Database to edit and approve reviews
Required Qualifications
Excellent written and verbal communication. Experience in editing. Must be an MSU student.
Required Certifications
Additional Qualifications
Special Instructions to Applicants
Contact Information
pharp@missouristate.edu
Disclaimer
Disclaimer for off campus positions only.
EO/AA and Diversity Statement
Non Discrimination Statement Missouri State University is a community of people with respect for diversity. The University emphasizes the dignity and equality common to all persons and adheres to a strict nondiscrimination policy regarding the treatment of individual faculty, staff, and students. In accord with federal law and applicable Missouri statutes, the University does not discriminate on the basis of race, color, national origin (including ancestry, or any other subcategory of national origin recognized by applicable law), religion, sex (including marital status, family status, pregnancy, sexual orientation, gender identity, gender expression, or any other subcategory of sex recognized by applicable law), age, disability, veteran status, genetic information, or any other basis protected by applicable law in employment or in any program or activity offered or sponsored by the University. Sex discrimination encompasses sexual harassment, which includes sexual violence, and is strictly prohibited by Title IX of the Education Amendments of 1972.
This policy shall not be interpreted in a manner as to violate the legal rights of religious organizations or military organizations associated with the Armed Forces of the United States of America.
The University maintains a grievance procedure incorporating due process available to any person who believes he or she has been discriminated against. Missouri State University is an Equal Opportunity/Affirmative Action/Minority/Female/Veterans/Disability/Sexual Orientation/Gender Identity employer. Inquiries concerning the complaint/grievance procedure related to sex discrimination, including sexual harassment and sexual assault, should be addressed to the Title IX Coordinator, Carrington Hall 205, 901 S. National Ave., Springfield, Missouri 65897, TitleIX@missouristate.edu, 417-836-8506, or to the Office for Civil Rights. All other inquiries concerning the grievance procedure, Affirmative Action Plan, or compliance with federal and state laws and guidelines should be addressed to the Equal Opportunity Officer, Office for Institutional Equity and Compliance, Park Central Office Building, Suite 111, Springfield, Missouri 65897, equity@missouristate.edu, 417-836-4252, or to the Office for Civil Rights. (Res. Board Policies No. 70-11; Bd. Min. 10-28-11.)
Open Date 11/20/2020
Close Date 12/04/2020
Posting Number 20200337STU
Applicant Documents
Required Documents
Optional Documents
Supplemental Questions
Required fields are indicated with an asterisk (*).
* When do you expect to graduate from MSU? (Give the semester and the year.)
(Open Ended Question)
* How many credit hours are you currently enrolled in?
(Open Ended Question)
* Is your cumulative and/or semester GPA a 2.00 or better?

Yes

No

I don't know

* Are you currently seeking a degree (or teacher certification) at Missouri State University?

Yes

No

I'm not sure.

* Are you a current Missouri State University Student?

Yes

No