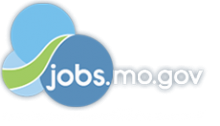 Job Information
Humana

Market Research Lead

in

Springfield

,

Missouri
Description
We are seeking a Market Research Lead to leverage their subject matter expertise to create and translate insights into recommendations for client activation. This is accomplished by identifying, helping to shape client key questions, develop Research Learning Plans and utilize appropriate research methodologies and technologies to address the learning agenda. Your ability to partner will influence the success of highly visible strategic initiatives and foster cross-functional collaboration across the enterprise. Your area of focus could include cross-functional work across consumer research, customer experience and marketplace trends. Specific areas of consumer research could include brand and advertising, segmentation, product and service development, concept screening and testing, behavior modeling, provider insights, new clinic & service development, customer journey measurement and related acquisition and retention research.
Responsibilities
Primary responsibilities
Closely collaborate with key clients in partnership with marketing to understand business questions, information needs and feedback to enable attainment of business goals, objectives and priorities.

Develop and execute Research Learning Plans to address key business needs. Manage vendor-partners and related business processes to ensure timely delivery of expected deliverables.

Connect, synthesize, and present holistic learning (storytelling) to create high value insights, recommendations.

Actively seek out new skills, refine capabilities and increase subject matter expertise.

Continuously explore, develop and expand our tools, vendor partner relationships and capabilities

Be a leader; exercise curiosity, leverage an agile mindset to deliver, exceed client needs.
Key Relationships
The Market Research Lead will report directly to the Vice President - Market Research. They will work independently and with other team members, as well as, collaborate with other associates from across the enterprise representing various lines of businesses, channels and service organizations.
Key Candidate Qualifications
The successful candidate will be an expert in all aspects of market research who understands how to create insights, translate insights into activation recommendations through effective storytelling (written and presentation). He/she will be deeply passionate about consumer and customer needs, wants and behavior, and marketplace trends. They will be expert in their craft (the art and science of market research), have a marketing and agile mindset and able to connect learning to enable decision-making against strategic goals and tactical initiatives and opportunities.
Required qualifications:
Bachelor's degree in a related field

Minimum of 10+ years in marketing research (including both CR and CX experience)

Strong research fundamentals experience including ability to recommend alternative research designs, understand statistical output and analyze results through delivery of implications

Broad, deep research 'toolkit' including different types of qualitative and quantitative techniques

Excellent presentation, communication, and interpersonal skills with the ability to build trust and partnerships with key stakeholders.

Ability to create easy-to-understand reports, charts, and graphs for multiple stakeholders.

Ability to influence, collaborate and communicate across all levels and across lines of business and functions.

Excellent organizational skills and high detail-orientation skills required to coordinate information among multiple internal and external groups.

Experience working with cross-functional teams

Proficient in MS PowerPoint, Excel and Word

Enthusiasm and motivation essential; a confident change-agent; customer-centric passion

Able to travel up to 15% of the time if located outside of Louisville

Must have accessibility to high speed DSL or cable modem for a home office (satellite internet service is NOT allowed for this role); and a minimum internet connection speed of 10M x 1M
Preferred Qualifications:
Master's in Market Research / MBA degree a plus

Management of research, syndicated research vendor-partners

Deep understanding of NPS & Satisfaction metrics

Familiar with JD Power syndicated studies

Healthcare and/or insurance experience

Knowledge of Humana's internal policies, procedures and systems
Scheduled Weekly Hours
40