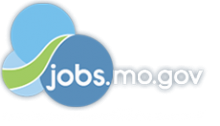 Job Information
Humana

Lead Product Manager

in

Springfield

,

Missouri
Description
The Lead Product Manager Conceives of, develops, delivers, and manages products for customer use. The Lead Product Manager works on problems of diverse scope and complexity ranging from moderate to substantial.
Responsibilities
The Lead Product Manager Leads all phases of the product life cycle, from inception to introduction into the marketplace, by developing products to meet specific customer needs and achieve specific cost and success outcomes. Once products are launched, monitors efficacy of products and uses customer and business partner feedback to ensure products are meeting customer needs across each customer segmentation, adjusting products over time to continue to achieve the desired outcomes. Advises executives to develop functional strategies (often segment specific) on matters of significance. Exercises independent judgment and decision making on complex issues regarding job duties and related tasks, andworks under minimal supervision, Uses independent judgment requiring analysis of variable factors and determining the best course of action.
Typically requires a Bachelor's degree and 8+ years of technical experience, or equivalent and 2+ years of project leadership experience
Entrepreneurially-minded who has both an individual contributor and team player mindset.

Advises business and IT executives to develop functional strategies that drive significant work.

Provides input and analysis that supports strategic product planning, strategy, investment and product roadmaps.

Responsible for working with business leadership and IT delivery teams in prioritizing and allocating budget to work that aligns to segment strategy and organizational goals.

Works on diverse scope of IT implementation ranging from task based automation to Cognitive automation. They continue to learn how core systems like CRM lighting can impact their strategy.

This role currently has ownership of outcomes from each segment based on financial and cost savings goals

Requires little or no instruction on day-to-day work and general direction on more complex work.

Leads other on development and mentors less senior staff and customers.

Applies in-depth and broad knowledge of core systems, automation industry, and change management.

Competent to work independently at the most advanced level across multiple areas.
Scheduled Weekly Hours
40