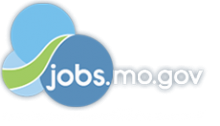 Job Information
Army National Guard Units

INFORMATION TECHNOLOGY SPECIALIST (SYSADMIN) (TITLE 32)

in

Springfield

,

Missouri
Summary
THIS IS A NATIONAL GUARD TITLE 32 EXCEPTED SERVICE POSITION. This National Guard position is for a GS-2210-09 INFORMATION TECHNOLOGY SPECIALIST (SYSADMIN) (TITLE 32), Position Description Number D1626000 in SPMD 4740 and is part of the MO TASMG Shop. APPOINTMENT FACTORS: This position is a Temporary Reimbursable vacancy NTE One Year in the Excepted Service. This is a non-bargaining position. SEE NOTES UNDER CONDITIONS OF EMPLOYMENT BELOW.
Responsibilities
Requirements
Conditions of Employment
null
Qualifications
MILITARY REQUIREMENTS: WARRANT/ENLISTED
Since the position is temporary in nature, the compatibility requirements will be waived for a period of time not to exceed one year. Selecting official must verify that selected individual is currently assigned to a military unit in the Missouri National Guard and that the selection does not create grade inversion. Maximum Military Grade - CW3 (W-3) Technicians will not be militarily senior to their full-time supervisor (grade inversion). GENERAL EXPERIENCE: Must possess experience that provided you basic knowledge of data processing functions and general management principles that enable you to understand the stages required to automate a work process; experience in work such as computer operator or assistant, computer sales representative, program analyst, or other positions that required the use or adaptation of computer programs and systems. GS-09 SPECIALIZED EXPERIENCE: Must possess 24 months specialized computer experience in troubleshooting server hardware/software; implementing systems back-ups and restoring down servers; optimizing system configurations; and implementing and monitoring system security features. The specialized experience must demonstrate knowledge of how the hardware, software and network infrastructure relates to the serviced systems along with an understanding of how they integrate together sufficient to analyze problems reported and to distinguish among hardware, software, network and user-related problems. DOD Information Awareness Certification Requirements: The employee must obtain and maintain at a minimum a Secret security clearance. Incumbent must possess or be able to obtain and maintain certifications per DoD Directive 8570.1-M, AR 25-2, and as detailed in the Information Assurance (IA) Training and Certification Best Business Practice (BBP).
Failure to satisfactorily obtain and maintain required certifications in accordance with the listed publications are grounds for termination. Selectee is required to satisfactorily complete the appropriate training and obtain the required certification/recertification for this position as outlined in DoD Publication 8570.01-M, Information Assurance Workforce Improvement Program, dated 19 December 2005 (incorporating Change 1 dated 15 May 2008).
Education
null
Additional Information
null