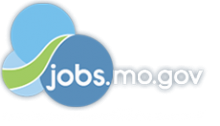 Job Information
BKD, LLP

HRIS Senior System Administrator

in

Springfield

,

Missouri
The HRIS Senior System Administrator manages HR information systems (HRIS) ensures successful implementation and adaption of the firm's strategic vision for personnel data and related processes. The ideal candidate can quickly adapt to changing priorities and enjoys the challenges of developing and improving processes in a dynamic organization. You must possess strong analytical, technical, critical thinking, organizational, and creative problem-solving skills.
What You Will Do:
System administration:
Day-to-day maintenance of the system(s) and troubleshooting user questions and ensure data integrity through audit checks, security maintenance, upgrade impact reviews, and creation of protocols/standards

Collaborate with sponsors and super users on set-up/design and manage system configuration

Create test scenarios and perform tests to ensure all processes function according to predetermined goals

Leverage product capabilities & consistently improve processes

Manage release, upgrade and patch process for all assigned systems

Lead research and implementation of new functionality

Understand and troubleshoot interfaces, web services, etc.

Serve as liaison to IT for interfaces to assigned systems

Document system configuration and functionality

Manage system security, user groups, etc.
Content management & reporting:
Manage HRIS content and reporting, setting and reviewing priorities and requests

Write, maintain, and support a variety of reports and queries utilizing appropriate reporting tools

Assist with data import from acquisitions and mergers
Projects and Vendor management:
Manage HRIS projects, coordinating appropriate functionality within the HRIS systems to meet the needs of requesting parties

Serve as the primary liaison between BKD and vendors of assigned systems including review/processing of vendor invoices

Collaborate with appropriate internal departments and external vendors to coordinate technology upgrades and/or fixes

Manage vendor support cases along with monitoring vendor/product discussion boards and participate in the product user community
Internal customer support:
Understand and prioritize internal customer needs and respond appropriately to support requests ensuring all end-user issues are resolved, including system functionality issues

Maintain a positive user experience across platforms by providing prompt and outstanding customer support, training, position-specific documentation, job aids, and best practices
Minimum Qualifications:
3 years or more of Human Resources software application experience. Cornerstone LMS preferred yet not required.

3 years of experience or more with Human Resources software application experience, HRIS system administration, content management, learning management systems, and/or performance management systems

Experience developing and implementing business processes

High School Diploma with combined listed work experience
Preferred Qualifications:
Bachelor's degree in a related field

Data analyst background

5 years or more of related experience
Experience the BKD difference for yourself. For more information about our firm locations, visit bkd.com. BKD, LLP is an equal opportunity/affirmative action employer. Employment selection and related decisions are made without regard to age, race, color, sex, sexual orientation, national origin, religion, genetic information, disability, protected veteran status or other protected classifications.
It is BKD's standard policy not to accept unsolicited referrals or resumes from any source other than directly from candidates.
BKD expressly reserves the right not to consider unsolicited referrals and/or resumes from vendors including and without limitation, search firms, staffing agencies, fee-based referral services, and recruiting agencies.

BKD further reserves the right not to pay a fee to a recruiter or agency unless such recruiter or agency has a signed vendor agreement with BKD.

Any resume or CV submitted to any employee of BKD without having a BKD vendor agreement in place will be considered the property of BKD.
At BKD, our mission is to provide rewarding career opportunities and invest in the success of our people. Through award-winning learning and development, coaching and career advocacy programs, you will have the tools to make every play count and reach your professional goals. Along the way, you will have the opportunity to influence innovation and build long-lasting relationships. As a BKDer, you will be able to learn, lead, serve and be recognized for your contributions.
As a part of our People First culture, we invest in the well-being of our Trusted Advisors so they can provide Unmatched Client Service®. Click here to learn how we invest in our people: bkd.com/careers/our-investment-in-our-people.
Make your next play at BKD.
About BKD
BKD, a national CPA and advisory firm, can help individuals and businesses realize their goals. Our approximately 2,900 dedicated professionals provide solutions for clients in all 50 states and internationally. BKD and its subsidiaries offer a variety of tax, accounting and consulting services and combine the insight and ideas of thought leaders in multiple industries. Learn more at bkd.com.
ID: 2021-7817