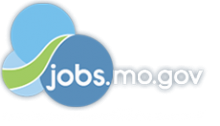 Job Information
Anthem, Inc.

Engineer III

in

Springfield

,

Missouri
Description
SHIFT: Day Job
SCHEDULE: Full-time
Responsible for the delivery of end to end system development and maintenance on complex technology systems within assigned client group, business unit or corporate department.
Primary duties may include, but are not limited to:
Development on medium to large complex customer technology platforms or architectures.

Maintains active relationships with internal and/or external stakeholder to develop business requirements.

Analyzes and classifies complex change request and identifies and documents possible system code enhancements.

Demonstrates knowledge of industry trends, our products and infrastructure.

Collaborates with engineers and graphic designers, analyzes and classifies complex change request and reviews and evaluates possible enhancements.

Works with development team to develop and define application scope and objectives and prepare functional and/or technical specifications.

Analyzes and evaluates detailed business and technical requirements.

Understands the product and analytics and drive requirements that take into account stakeholders needs.

Identifies problems/risks.

Codes and maintains complex components of information systems.

Mentors others on coding standards and performs code reviews.

Reviews test cases and advises QA on adjacent code/regression impact.

Develops and performs system testing and fixes defects identified during testing and re-executes unit tests to validate results.

Aids in integrating activities with other IT departments for successful implementation and support of project efforts.

Provides on call support and monitors the system and identifies system deficiencies.
Qualifications
Requires BA/BS degree or technical institute training and 3+ years experience on one platform, multi database, multi language or multi business application, or any combination of education and experience, which would provide an equivalent background. Incumbent should also have the ability to mentor others, lead small projects and provide troubleshooting support.
Minimum 5+ years of PEGA experience with PEGA CSSA Certified.

Should have working knowledge on Activities, Flows ( Screen Flow, Tab Flow, Adding decision, sub flows & integration to Flow ), UIs rules, Harness, Sections, Portals, Local Action, Flow Action, Data Tranform, Correspondence, Rule Inspector, properties types, validation rules

Should have working knowledge on Reports (Report-Definition, List and Summary View) and Dashboard.

Must have knowledge on decision and declarative rules.

Must have working on knowledge on at least one or two Pega OOTB integration (SOAP, MQ, SQL, File etc. )

Must have knowledge on Agents.

Must have knowledge on Email/ File listeners.

Should have Operational knowledge on SMA ( System Management Administrator )

Must know how to Execute / run DB Tracer and Clipboard.

Must have working knowledge on Access Group, Class Group, Access Roles, Privileges, Setting up SLA,Worklist, Workbasket, Change in Access roles.

Should have knowledge on Rule Availability Concepts.

Should have knowledge on circumstancing/ specialization.

Should have knowledge on Page List, Page Group, Value Group & Value list.

Must have working knowledge on Rule Versioning, Rule Set.

Must have working knowledge on Designer Studio.

Should have knowledge on Pega Guiderails.

Experience or knowledge in Pega 7.1 is preferable

Knowledge on Microsoft SQL and Oracle

Applicable to Colorado Applicants Only

Annual Salary Range*: $83,200 - $124,800

Actual compensation may vary from posting based on geographic location, work experience, education and/or skill level.

The hourly or salary range is the range Anthem in good faith believes is the range of possible compensation for this role at the time of this posting. The Company may ultimately pay more or less than the posted range. This range is only applicable for jobs to be performed in Colorado. This range may be modified in the future. No amount is considered to be wages or compensation until such amount is earned, vested, and determinable under the terms and conditions of the applicable policies and plans. The amount and availability of any bonus, commission, benefits, or any other form of compensation and benefits that are allocable to a particular employee remains in the Company's sole discretion unless and until paid and may be modified at the Company's sole discretion, consistent with the law. We offer a range of market-competitive total rewards that include merit increases, paid holidays, Paid Time Off, and incentive bonus programs (unless covered by a collective bargaining agreement), medical, dental, vision, short and long term disability benefits, 401(k) +match, stock purchase plan, life insurance, wellness programs and financial education resources, to name a few. Anthem, Inc. is ranked as one of America's Most Admired Companies among health insurers by Fortune magazine and has been named a 2019 Best Employers for Diversity by Forbes. To learn more about our company and apply, please visit us at careers.antheminc.com. An Equal Opportunity Employer/Disability/Veteran. Anthem promotes the delivery of services in a culturally competent manner and considers cultural competency when evaluating applicants for all Anthem positions.

REQNUMBER: PS47692-Missouri