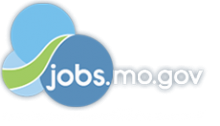 Job Information
Jack Henry & Associates

Business Solutions Architect

in

Springfield

,

Missouri
Business Solutions Architect
General information
JobID: 8997
Position Level: Individual Contributor
Team: Information Technology
Position Type: Regular
Working Time: Full-Time
Locations: Allen, Texas, Monett, Missouri, Remote, Remote, Springfield, Missouri
Travel Requirements: 20%
Description & Requirements
Acting independently, the Business Solutions Architect works with stakeholders from banking departments and related 3rd parties to discover, assess and analyze processes, systems, and business challenges. The role relies on strong business and technical skills to build business solutions to best support the FI's strategy. The Business Solutions Architect analyzes data requirements to address data quality challenges and to support improved analytics and decision making. To perform this role, you will use analytical and data driven techniques. This is a client facing role.
This role can be worked out of the following office locations: Monett, MO; Springfield, MO; Allen, TX or Remote.
MINIMUM QUALIFICATIONS
Bachelor's degree.

Minimum of 10 years working with cross functional groups to identify requirements and produce delivery of those requirements.

Must be able to travel up to 20%.
PREFERRED QUALIFICATIONS
Has broad expertise or unique knowledge and contributes to company objectives as a subject matter expert (SME). Works on highly complex and diverse projects. Works on significant and unique issues where analysis of situations or data requires an evaluation of intangibles. Exercises independent judgment in selecting methods, techniques and evaluation criteria for obtaining solutions.

Analytical and conceptual thinking skills.

Excellent documentation skills.

Experience creating detailed reports and giving presentations.

Demonstrated understanding of the banking environment.

Oral and written communication skills.

Exceptional facilitation skills.

Analytical thinking and problem-solving abilities.

Exceptionally detail-oriented.

Ability to extrapolate requirements from large stakeholder groups with diverse views and objectives.
ESSENTIAL FUNCTIONS
Leads and conducts current state analysis of systems, process and/or data at client site in conjunction with stakeholders from the FI.

Identifies business problems associated with systems, process, and / or data.

Build a customer focused relationship with clients to develop solution requirements for identified business problems.

Analyzes data requirements, data quality challenges, and data visualization needs to bring the solution to fruition.

Ensures that current capabilities are fully leveraged in response to business problems.

Drive working sessions with clients to ensure expectations and direction are aligned and timelines are being met. Identify additional product/service opportunities.

Performs detailed analysis and maps functional and data requirements to ensure end to end solution meets project objectives. Leads documentation and communication of findings to cross functional team members, particularly between the technology and business units.

Works with Technical Solutions Architects, Product Managers, and SME's to develop requirements and recommendations for improvement.

Work closely with the Technical Solutions Architect to design the technical architecture that enables the business solution.

Works closely with the Program Manager to ensure successful delivery of requirements, making sure the solutions meet those requirements.

Assists with testing to ensure quality of results.

May update, implements and maintains documentation, as needed.

Participates in prioritization of initiatives based on business needs and requirements.

Serves as a liaison between stakeholders and users to ensure clear, timely and accurate communication.

Manages competing priorities.

May assist less experienced peers. May act as a team leader.
Equal Employment Opportunity
At Jack Henry, we know we are better together. We value, respect, and protect the uniqueness each of us brings. Innovation flourishes by including all voices and makes our business—and our society—stronger. Jack Henry is an equal opportunity employer and we are committed to providing equal opportunity in all of our employment practices, including selection, hiring, performance management, promotion, transfer, compensation, benefits, education, training, social, and recreational activities to all persons regardless of race, religious creed, color, national origin, ancestry, physical disability, mental disability, genetic information, pregnancy, marital status, sex, gender, gender identity, gender expression, age, sexual orientation, and military and veteran status, or any other protected status protected by local, state or federal law.
No one will be subject to, and Jack Henry prohibits, any form of discipline, reprisal, intimidation, or retaliation for good faith reports or complaints of incidents of discrimination of any kind, pursuing any discrimination claim, or cooperating in related investigations.
MAYIND5