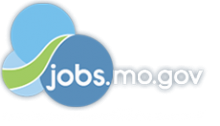 Job Information
Army National Guard Units

BUDGET ANALYST (TITLE 5)

in

Springfield

,

Missouri
Summary
THIS IS A NATIONAL GUARD TITLE 5 EXCEPTED SERVICE POSITION. This National Guard position is for a GS-0560-11 BUDGET ANALYST (TITLE 5), Position Description Number T5153000 in SPMD 4740 and is part of the MO United States Property and Fiscal Office with duty location at the TASMG Shop in Springfield. APPOINTMENT FACTORS: This is a Title 5 Indefinite-Reimbursable Excepted Service position. This is a bargaining unit position. SEE NOTES UNDER CONDITIONS OF EMPLOYMENT BELOW.
Responsibilities
Requirements
Conditions of Employment
null
Qualifications
GENERAL EXPERIENCE: All on-board Title 5 Excepted Service employees assigned to Series GS-0560 positions, must be certified at the next higher grade-level before considered as eligible for merit promotions to that level; and, must have a minimum of one year on-the-job experience in the grade immediately below the next higher level. Must possess skill in collecting and analyzing data effectively, efficiently, and accurately; ability to plan and coordinate difficult and complex programs; ability to develop, apply, and adjust financial plans and policies to attain agency objectives; ability to select, develop, and supervise a subordinate staff; ability to establish and maintain effective working relationships, not only with subordinate staff, but with all levels of key management officials, the latter particularly requiring the exercise of tact, ingenuity, and resourcefulness; skill in presenting formal training presentations and briefings; ability to make oral and written presentations in a clear and concise manner; ability to apply a high level of sound and independent judgment in the solution of financial problems and in the administration of a financial management program; skill in applying procedures and directives by reading and interpreting program material; knowledge of agency operating programs; knowledge of financial principles, methods, techniques, and systems; ability to clearly enunciate English without impediment of speech that would interfere or prohibit effective communication; ability to write English in reports and presentation formats; ability to communicate clearly and effectively; skill in training, mentoring, and problem solving; and skill in applying procedures and directives by reading and interpreting program material. GS-11 SPECIALIZED EXPERIENCE: Must possess at least 24 months of specialized experience equivalent to at least the GS-09 grade level or pay band in the Federal service or equivalent experience in the private or public sector that demonstrates your ability to provide management oversight and guidance to the budget formulation and execution process, and identify programs where short falls in funding will occur if funds management is not exercised to meet short suspense dates and times when the effects of missions impact the budget. . The specialized experience must also indicate that you possess finance budget experiences and competencies that provided you with knowledge of financial principles and procedures; an excellent understanding of the basic principles and concepts of the National Guard financial budget business program requirements; and experiences and training that demonstrate the competencies to follow directions, to read, retain, and understand a variety of instructions, regulations, policies and procedures. As a condition of continued employment in the GS-0560-11 position and dependent on the position's certification level, the employee must complete the higher financial management certification within 24 months of appointment to the position.
Education
null
Additional Information
null