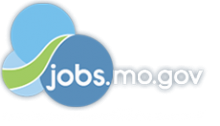 Job Information
Lumen

Solution Engineer - St. Louis

in

SAINT PETERS

,

Missouri
About Lumen
Lumen is guided by our belief that humanity is at its best when technology advances the way we live and work. With 450,000 route fiber miles serving customers in more than 60 countries, we deliver the fastest, most secure global platform for applications and data to help businesses, government and communities deliver amazing experiences. Learn more about Lumen's network, edge cloud, security and communication and collaboration solutions and our purpose to further human progress through technology at news.lumen.com, LinkedIn: /lumentechnologies, Twitter: @lumentechco, Facebook: /lumentechnologies, Instagram: @lumentechnologies and YouTube: /lumentechnologies.
The Role
We are looking for Solution Engineers who are passionate about leveraging technology innovation for the betterment of humanity. This exciting customer-facing solution engineering role will work in partnership with our Sales & Customer Success Executives, shaping innovative conversations that help shape the growth of our enterprise customers as they embrace the 4th Industrial Evolution. Solution Engineers design and architect solutions utilizing our technology services platform. The successful Solution Engineer must have a strong desire to leverage their technical and sales skills, including business acumen, to understand business requirements, develop a technical sales strategy, and effectively present solutions that address our customers' requirements and provide business value.
This opportunity is in Lumen Technologies' Technical Solutions Transformations Organization and is focused on customers across all industry verticals and segments.
The Main Responsibilities
• Analyze customer needs and requirements through strategic discovery, utilizing technical thought leadership, discussing industry best practices, and presenting our product offerings to prospects and customers based on each customer's specific business requirements
• Recommend and propose solutions to our customers with a goal to become a trusted advisor by highlighting how our products solutions enabling digital business strategies
• Direct and attend customer meetings in person and via collaboration tools, prepares and deliver technical proposals and presentations with the appropriate level of business acumen for the audience, provide broad scope responses to solution and technology questions, demonstrate strong solution selling abilities and effective, pro-active customer communications, and interact with all levels of a customer's management team
• Analyze and identify our customer's business and technology goals, conduct full technical discovery, and architect client solutions to meet gathered requirements
• Assess business and operations impacted by technology, craft and propose custom solutions that differentiate Lumen's services, and meet customer's requirements and goals by asking probing questions that are meaningful to the customer to collect information that enables the sales team to be more effective and responsive to customer's needs, and complete complex custom designs
• Advise customers, sales and customer success on technical aspects of proposed solutions including fit to customer's needs, features, availability, etc
• Provide thought leadership and internal feedback to product management, sales and customer success leadership teams regarding the customer experience, product features/functionality, and service implementation/management
• Customer advocate, participating in pre-sales efforts including technical sales presentations, architecture design discussions, proof-of-concept engagements, RFP/RFI responses, solution demonstrations, and technical workshops
• Deliver findings including key pain points, proposed solutions to meet business needs, and ROI where applicable and contribute to development of technical sales strategy
• Design, architect and demonstrate visionary solutions in a way that closely reflects our customers technology roadmap
• Support local sales teams in pursuit of key business opportunities, engage customers to address aspects of the data lifecycle, and collaborate with Client Success Executive/Manager, Solution Sales Overlay teams, and Product Management to deliver the appropriate solution and establish credibility and trust with the customer
• Conduct and engage in technical workshops, RFP and final solution discussions with customers' mid-level IT stakeholders
• Conduct and engage in complex deal discussions with internal ecosystem, driving solutions & outcomes with sales, customer success, product & engineering
• Work independently, or as part of a team to build complex customer solutions
• Some Travel required.
What We Look For in a Candidate
• 2+ years of experience with technology focused in pre-sales, engineering, consulting or similar background
• Technical pre-sales and/or consulting experience
• Strong presentation skills as well as the ability to build and present high-quality solutions to both technical and executive audiences
• Knowledge of Enterprise Architecture and Design
• Technical knowledge across one or more Lumen technology pillars (Global network infrastructure, edge cloud capabilities, connected security, communication, and collaboration services).
• Basic understanding in Cloud & Architecture design
• Basic understanding in Network Functions Virtualization
• Basic understanding in Security solutions
• Ability to methodically understand and resolve complex issues, the ability to focus ambiguous customer needs into specific, deliverable requirements, and demonstrate creative solution development
• Must be able to build strong team relationships and easily transfer technical information, work under pressure with tight deadlines and on multiple projects simultaneously, very detail oriented with a high degree of accuracy.
Preferred Qualifications
• Experience in solution consulting – ITIL
• Industry certifications: In 1 or more specialized technologies
• B.S. Computer Science, Engineering, MIS or equivalent work experience in the private sector or military
Requisition #: 248613
EEO Statement
We are committed to providing equal employment opportunities to all persons regardless of race, color, ancestry, citizenship, national origin, religion, veteran status, disability, genetic characteristic or information, age, gender, sexual orientation, gender identity, marital status, family status, pregnancy, or other legally protected status (collectively, "protected statuses"). We do not tolerate unlawful discrimination in any employment decisions, including recruiting, hiring, compensation, promotion, benefits, discipline, termination, job assignments or training.
Disclaimer
The above job definition information has been designed to indicate the general nature and level of work performed by employees within this classification. It is not designed to contain or be interpreted as a comprehensive inventory of all duties, responsibilities, and qualifications required of employees assigned to this job. Job duties and responsibilities are subject to change based on changing business needs and conditions.
Salary Range
Salary Min :
71064
Salary Max :
175968
This information reflects the anticipated base salary range for this position based on current national data. Minimums and maximums may vary based on location. Individual pay is based on skills, experience and other relevant factors.
This position is eligible for either short-term incentives or sales compensation. Director and VP positions also are eligible for long-term incentive. To learn more about our bonus structure, you can view additional information here. (https://jobs.lumen.com/global/en/compensation-information) We're able to answer any additional questions you may have as you move through the selection process.
As part of our comprehensive benefits package, Lumen offers a broad range of Health, Life, Voluntary Lifestyle and other benefits and perks that enhance your physical, mental, emotional and financial wellbeing. You can learn more by clicking here. (https://centurylinkbenefits.com)
Note: For union-represented postings, wage rates and ranges are governed by applicable collective bargaining agreement provisions.
Salary Range
Salary Min :
71064
Salary Max :
175968
This information reflects the base salary pay range for this job based on current national market data. Ranges may vary based on the job's location. We offer competitive pay that varies based on individual experience, qualifications and other relevant factors. We encourage you to apply to positions that you are interested in and for which you believe you are qualified. To learn more, you are welcome to discuss with us as you move through the selection process.