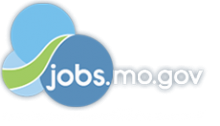 Job Information
Rose International INC

Application Development Specialist

in

Saint Louis

,

United States
Client Position Title: Application Development Specialist
Position Number: 323825
Location: Saint Louis, MO 63103
Desired Skill Set:
Agile, JavaScript, SCRUM, ServiceNow
Position Description:
C2C is not available
Only U.S. Citizens and those authorized to work in the U.S. can be considered as W2 candidates.
Application Development Specialist
Duration: 10/7/2019-10/7/2020
Location, St. Louis, MO 63103
Education
Bachelor's Degree
Description
Attending Agile meetings, meeting with requestors to perform BA role to understand needs, configuration/coding in ServiceNow. Most work is in the ITSM area of ServiceNow (Incident Mgt, Service Catalogue/Request, Problem Mgt, Change Mgt, Configuration Mgt, Knowledge Mgt). There is a smaller amount of work Problem Mgt, Change Mgt, Configuration Mgt, Knowledge Mgt).
Qualifications
o Must have ServiceNow configuration experience, JavaScript experience. Agile/Scrum Master, BA experience a plus.
o Bachelor's degree in Computer Science, Management Information Systems, Engineering, or equivalent computer related degree from an accredited college or university required. Current version of ServiceNow is Jakarta, but will be moving to Kingston.
#CBRose#
Send me a reminder to complete this application
Rose International is an Equal Opportunity Employer. All qualified applicants will receive consideration for employment without regard to race, color, religion, age, sex, sexual orientation, gender (expression or identity), national origin, arrest and conviction records, disability, veteran status or any other characteristic protected by law. Positions located in San Francisco and Los Angeles, California will be administered in accordance with their respective Fair Chance Ordinances.
Rose International has an official agreement (ID #132522), effective June 30, 2008, with the U.S. Department of Homeland Security, U.S. Citizenship and Immigration Services, Employment Verification Program (E-Verify).
(Posting required by OCGA 13/10-91.)