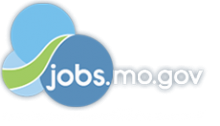 The Boeing Company

Vehicle Management System (VMS) Engineer-Entry Level

in

Saint Louis

,

Missouri
Boeing is seeking highly motivated engineers with design and analysis experience to support Vehicle Management System (VMS) development, integration and test, including Electronic System Integration Laboratory (ESIL) development and integration, and requirements validation/verification efforts, and ultimately flight testing. Personnel are needed to support the Navy MQ-25 carrier based autonomous tanker program as well as numerous proprietary efforts. Work will be performed at the Boeing St. Louis area campus locations supporting Boeing Phantom Works, Strike, Surveillance and Mobility, and other business units. Candidates will support development and integration activities for various Boeing fixed wing, weapons and proprietary programs.
POSITION RESPONSIBILITIES
Understand airplane input signal processing, redundancy management, system monitoring and control

Flight Control Components hardware (HW) and software (SW) system-level verification and validation testing including hardware design, integration and qualification

Develop requirements for the Vehicle Management System (VMS) test assetsMonitor supplier performance to ensure system integration and compliance with requirements

Perform hardware root-cause analysis and support overall system integration anomalies

Work with a variety of airplane analog sensors (Linear Variable Differential Transformers (LVDT), pressure sensors, proximity sensors, etc.) Boeing is the world's largest aerospace company and leading manufacturer of commercial airplanes and defense, space and security systems. We are engineers and technicians. Skilled scientists and thinkers. Bold innovators and dreamers. Join us, and you can build something better for yourself, for our customers and for the world.

This position requires the ability to obtain a U.S. Security Clearance for which the U.S. Government requires U.S. Citizenship.

Basic/Required Qualifications:

Bachelor, Master or Doctorate of Science degree from an accredited course of study, in engineering

Preferred Qualifications:

Course work or experience in analog and digital circuit design and analysis

Experience with Microsoft Visio, Clearcase, ClearQuest, C , C#, Visual Studio, Python

A current DOD Secret clearance is highly desirable.

Typical Education/Experience:

Bachelor, Master or Doctorate of Science degree from an accredited course of study, in engineering, computer science, mathematics, physics or chemistry. ABET is the preferred, although not required, accreditation standard.

This position will be located in Saint Louis, MO or Saint Charles, MO and may offer relocation.
Job EE Sys Design Engineer
Organization: BDS SEIT & System Capability
Title: Vehicle Management System (VMS) Engineer-Entry Level
Location: Missouri-Saint Louis
Other Locations: United States-Missouri-Saint Charles
Requisition ID: 1800099086
Boeing is an Equal Opportunity Employer. Employment decisions are made without regard to race, color, religion, national origin, gender, sexual orientation, gender identity, age, physical or mental disability, genetic factors, military/veteran status or other characteristics protected by law.