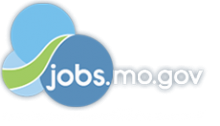 Job Information
Parsons Corporation

Systems Engineer

in

Saint Louis

,

Missouri
Minimum Clearance Required to Start:
Top Secret SCI
Job Description:
Systems Engineer
Location : St. Louis, MO
Clearance Requirement : Active TS/SCI Security Clearance
Ready for a challenge that will keep you on the cutting edge of Intelligence? Parsons Space & Geospatial Solutions works on critical national defense programs and is hiring experienced Systems Engineers with a focus on research, innovation and solving mission critical challenges.
Parsons' extensive experience in the cleared space, combined with your advanced technical knowledge, will propel your career forward with opportunity for advancement with top performance. Training, development and opportunities to switch teams and projects as you and our fastpaced business grow and evolve. We need our Engineers to be versatile, display leadership qualities and be enthusiastic to tackle new challenges across the fullstack as we continue to push security forward. In this role you will analyze existing systems and define, design, develop, and implement complex technical products and systems. You will be a member of a team comprised of system engineers and application and hardware engineers/developers for the design of unique subsystems that will be ultimately integrated into the overall operating system.
Responsibilities:
You will Participate in gathering business and product functional and performance requirements, defining and designing system specifications, input/output processes, and working parameters for hardware/software compatibility. You will perform a variety of engineering tasks related to the development, operation, and maintenance of complex technology systems. This person will employ a multi-discipline approach to requirements engineering, solutions engineering, scheduling, reliability, resiliency, services development, integration, test and evaluation, maintainability and analysis across the organization. You will assess system architecture and current hardware limitations.
Job Description:
Conducts planning, analysis/traceability of user requirements, architectures traceability, procedures, and problems to automate or improve existing systems and review cloud service capabilities, workflow, and scheduling limitations.

Develops solutions designs based on analysis of requirements and new technology.

Assists the Government in the capture and translation of mission and customer requirements/needs into systems/capability requirements and solutions.

Supports the analyses and allocation of requirements to systems architecture components and executing programs.

Performs systems integration activities.

Assists with Analysis of Alternatives (AoAs), Course of Actions (CoAs), Trade Studies, and

Assists the Government in strategic technical planning, project management, performance engineering, risk management and interface design.
Required Qualifications:
Bachelor's degree Systems Engineering or in a related technical or scientific fields such as Engineering, Physics, Mathematics, Operations Research, Engineering Management, or related STEM degree program.

6+ years experience in government or industry in relevant work areas including: DoD/IC Acquisition Process, Requirements Process, PPBES Process or systems engineering of large complex System of Systems or Service Oriented Architecture environments residing in cloud, on premise, or hybrid infrastructures.

6+ years working systems engineering in government or industry.

Clearance Requirement: Active TS/SCI Security Clearance
Desired Qualifications:
Working knowledge of Model-Based Systems Engineering, processes, tools and languages.

Working knowledge of Software Development Frameworks.

INCOSE Associate Systems engineering Professional (ASEP) certification.

Documented work experience in the field of geospatial intelligence (GEOINT).

Working knowledge of photogrammetry, remote sensing, image science, information sciences, geographic information systems, geomatics, or related fields.

Demonstrated knowledge of the current

Previous IC or DoD program/project work experience #CJ
Must have and be able to keep/maintain an active TS/SCI security clearance
Must be able to obtain, maintain and/or currently possess a security clearance.
Parsons is an equal opportunity, drug-free employer committed to diversity in the workplace. Minority/Female/Disabled/Protected Veteran/LGBTQ+. All qualified applicants will receive consideration for employment without regard to an individual's race, color, religion, national origin, ethnicity, union affiliation, age, sex, sexual orientation, gender identity and expression, pregnancy, employable physical or mental disability, veteran status, genetic information, immigration status, or any other basis protected by all applicable laws.