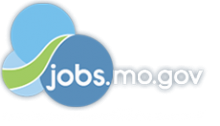 Job Information
TricorBraun

Strategic Accounts Collection Analyst

in

Saint Louis

,

Missouri
The Company
TricorBraun is a global packaging leader, with more than 1,000 team members working from 50 locations throughout the Americas, Europe, and Asia. As North America's largest distributor of primary packaging, we provide innovative solutions to customers from a wide variety of industries. Our award-winning Design & Engineering team provides creative, custom packaging solutions, for cutting-edge start-ups to the world's most iconic brands. And as one of the largest purchasers of packaging in the world, we leverage our global supply chain expertise to provide cost-effective solutions for our customers.
Since our company was founded in 1902, we have continually evolved to meet our customers' needs. Our substantial growth, both organic and through strategic acquisitions, enables us to provide unlimited opportunities for team members to develop and succeed.
We are focused on being the Best Place for the Best People in Packaging—it is the foundation of our strategy and of our success. Join us as we work together to build the undisputed global packaging leader.
The Role
TricorBraun has an extremely diverse customer base. Customers reach across every industry, range in size, cyclicality and are located across the world. The Strategic Accounts Collection Analyst is a newly created role that will focus on mitigating poor payment risk and identifying opportunities for growth within the top 250 customer accounts. The Strategic Accounts Collection Analyst must have 5 to 7 years of proven experience in improving DSO/ADP while maintaining superior internal and external customer relationships. Candidates should be able to show how they successfully utilize a "client service" mindset and the ability to use collaborative and non-adversarial approaches in achieving TricorBraun's goals.
Essential Functions:
Prioritize portfolio so collection efforts result in maximum benefits. Watch for key indicators when a customer's account payment trends are declining and escalate to management appropriately.

Work to reduce delinquency without sacrificing the quality of customer service standards or relationships.

Directly contact customers via phone and or email in order to secure payment and determine reason for delinquency on past due balances.

Review, release and escalate sales orders on a routine basis throughout the workday.

Maintain quality relationships with the sales team, operations team and management. Keep them informed of significant changes in customer behavior.

Further standardize Collection activities and actively participating to the continuous improvement idea generation process.

Proficiency in Microsoft Word, Excel, and Outlook is required.

Dynamics 365, SAP, Oracle ERP experience

Ability to adhere to and meet deadlines.

Five to seven years of professional collections experience in the manufacturing or distribution industry is preferred.

A Bachelor's degree in accounting, finance or business is preferred.

NACM certification or candidate preferred.
Why TricorBraun
Career opportunities -- We are a stable and growing company offering a product that is widely recognized and useful. That means that across our organization we have plenty of ways to help people who are looking to grow and succeed. If you've got the drive to get out there and grab it, you'll find lots of opportunity here.
Training and development -- Our commitment to your career development helps to set us apart as an employer. We want to enhance your potential, both for your personal development and as a contributor to our firm. That's why we provide every opportunity to expand your skills, knowledge, and experiences through formal education, leadership development opportunities, and informal one-on-one coaching and mentoring from your TricorBraun colleagues.
Stable industry -- The packaging industry is a particularly stable one because, no matter how the economy is doing there is always a need for containers to carry consumer products. With our long history, exceptional experience, and wide range of offerings we're the industry leader in this niche industry.
Strong culture -- We strive to create and sustain a great work environment in which we are able to achieve and exceed personal and professional goals. Our people focus on service and consistently drive for results. Our company works and lives by a set of core values which include integrity, service, passion and value add which are the roots of our success.
Industry recognition -- TricorBraun has won many national and international packaging awards recognizing excellent design, function, economy and sustainability
Excellent compensation -- In addition to a competitive compensation package, we offer comprehensive benefits in medical, dental, and vision insurance, a 401(k) plan with employer match, paid time off plus holidays, insurance, tuition reimbursement, and more.
TricorBraun is an equal opportunity employer and will consider all applications without regard to race, sex, age, color, religion, national origin, veteran status, disability, genetic information or any other characteristic protected by law.
We are proud to be an equal opportunity employer.