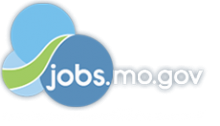 Job Information
KPMG

Sr. Associate, Cyber Security - Incident Response

in

Saint Louis

,

Missouri
Business Title: Sr. Associate, Cyber Security - Incident Response
Requisition Number: 51071 - 46
Function: Advisory
Area of Interest: Tech Enablement
State: MO
City: Saint Louis
Description:
Historically, the travel requirement for this position has ranged from 80-100%. The safety and well-being of our people continues to be the top priority, and our decisions around travel are informed by government COVID-19 response directives, recommendations from leading health authorities, and guidance from a number of infectious disease experts. For now, all KPMG business travel, international and domestic, is currently restricted to client-essential sales/delivery activity only. At some point in the future and with the safety of people as the critical factor, the travel requirement will likely increase, possibly to previous levels, but KPMG is committed to balancing client requirements with new delivery capabilities.
The KPMG Advisory practice is currently our fastest growing practice. We are seeing tremendous client demand, and looking forward we don't anticipate that slowing down. In this ever-changing market environment, our professionals must be adaptable and thrive in a collaborative, team-driven culture. At KPMG, our people are our number one priority. With a wealth of learning and career development opportunities, a world-class training facility and leading market tools, we make sure our people continue to grow both professionally and personally. If you're looking for a firm with a strong team connection where you can be your whole self, have an impact, advance your skills, deepen your experiences, and have the flexibility and access to constantly find new areas of inspiration and expand your capabilities, then consider a career in Advisory.
KPMG is currently seeking a Senior Associate in Technology Risk - Cyber Security for our Consulting practice.
Responsibilities:
Perform host, network, and mobile device forensics; malware triage; and cyber incident response

Provide technology advisory services to enhance forensic client engagements

Recognize common attacker tools, tactics, and procedures

Provide oversight for on-site examinations and collections

Research and develop new digital forensics scripts, tools, and methodologies

Assess and troubleshoot a variety of technical issues, and support a cyber response lab in a technically secure environment
Qualifications:
Minimum of three years of experience in digital forensics and incident response

Bachelor's degree in a technical field from an accredited college/university or equivalent experience (Computer Science preferred)

Technical proficiency in Windows operating system internals, disk (NTFS, FAT32, and exFAT file systems) forensics, and proficiency in Windows memory forensics and in at least one of the following areas: network security/traffic/log analysis; Linux and/or Mac/Unix operating system forensics; Linux/Unix disk forensics (ext2/3/4, HFS+, and/or APFS file systems), advanced memory forensics, static and dynamic malware analysis / reverse engineering, advanced mobile device forensics

Advanced experience in industry computer forensic tools such as X-Ways, EnCase, FTK, Internet Evidence Finder (IEF) / AXIOM, TZWorks, and/or Cellebrite and in preservation of digital evidence (including experience preserving cloud data and handling encryption such as BitLocker, FileVault, and/or LUKS), and in at least one scripting/programming language (Python preferred), and/or extensive experience with text processing in a Linux/Unix shell environment (e.g., cut, sed, awk, grep, and iconv)

Travel may be up to 80-100%, work in a fast paced, results driven environment, grasp new technology, and contribute at a rapid pace
KPMG LLP (the U.S. member firm of KPMG International) offers a comprehensive compensation and benefits package. KPMG is an affirmative action-equal opportunity employer. KPMG complies with all applicable federal, state and local laws regarding recruitment and hiring. All qualified applicants are considered for employment without regard to race, color, religion, sex, sexual orientation, gender identity, national origin, disability, protected veteran status, or any other category protected by applicable federal, state or local laws. The attached link contains further information regarding the firm's compliance with federal, state and local recruitment and hiring laws. No phone calls or agencies please.
GL: 5
GF: 15304