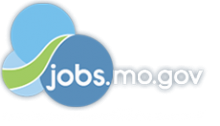 Job Information
Wells Fargo

Software Sr Engineer - Java

in

Saint Louis

,

Missouri
Job Description
Important Note: During the application process, ensure your contact information (email and phone number) is up to date and upload your current resume when submitting your application for consideration. To participate in some selection activities you will need to respond to an invitation. The invitation can be sent by both email and text message. In order to receive text message invitations, your profile must include a mobile phone number designated as 'Personal Cell' or 'Cellular' in the contact information of your application.
At Wells Fargo, we want to satisfy our customers' financial needs and help them succeed financially. We're looking for talented people who will put our customers at the center of everything we do. Join our diverse and inclusive team where you'll feel valued and inspired to contribute your unique skills and experience.
Help us build a better Wells Fargo. It all begins with outstanding talent. It all begins with you.
Wells Fargo Technology is a team of more than 40,000 information technology and security professionals who help keep Wells Fargo at the forefront of America's diversified financial services companies. Employees execute an engineering-led IT strategy to deliver stable, secure, scalable and innovative services that provide Wells Fargo global customers 'round-the-clock' banking access through in-store, online, ATM, and other channels. Wells Fargo Technology plays a critical role in the company's customer and employee experience, business and risk management transformation, and growth agenda.
Wells Fargo Capital Markets Data Services technology team is seeking a hands-on Software Engineer to work on Enterprise Market Risk Technology (EMRT) data initiatives partnering with Enterprise Market/Credit Risk Technology teams. Most of the data initiatives drive Wells Fargo Market Risk systems to perform valuations, simulations, aggregations and drive reporting of risk sensitivities and stresses on all the major assets classes: equities, bonds, commodities, currencies and their derivatives including structured products, and credit derivatives etc. Market risk activities include market risk, Counterparty Credit Risk, issuer risk, country risk and liquidity risk. The Market Risk systems are comprised of intra-day and overnight batch processes that handle staging for all trading position data and market data required for risk modeling as well as making this data available to the various risk valuation systems, Quantitative models and reporting, supporting trading activities as well as regulatory and business reporting requirements.
This Full Stack Java Software Engineer's responsibilities include but not limited to:
• Development across multiple business driven technology initiatives.
• Work with onshore and offshore teams on the design and implementation of Enterprise Risk Solutions using state of art design and implementation techniques.
• Work with Staging, CDRT and Risk Insight teams on JAVA, SQL and ETL (SSIS) based solutions as needed.
• Design and implement highly distributed, scalable processes - Staging, Data Enrichments using SSIS/Talend, SQL, Strong data enrichment & delivery techniques using Java, Python, Mongo, SQL Server, SSIS, TFS and AutoSys.
• Support ongoing ETL efforts for Development, QA and Production environments.
Required Qualifications
7+ years of software engineering experience

7+ years of Java experience

7+ years of experience writing Microsoft SQL Server relational database queries, stored procedures ,query optimization and performance tuning

4+ years of experience with source coding in one or a combination of the following: GitHub, SVN(Subversion), TFVC (Team Foundation Version Control) or TFSGit (Team Foundation Server)

2+ years of Python experience
Desired Qualifications
An industry-standard technology certification

Strong verbal, written, and interpersonal communication skills

5+ years of Agile experience

Knowledge and understanding of capital markets or trading

Knowledge and understanding of Big Data

Ability to communicate effectively with business partners and project managers

A BS/BA degree or higher in information technology
Other Desired Qualifications
2+ years MongoDB development experience

Experience creating relevant SDLC documentation/deliverables as part of standard project implementations (architecture & design documents, deployment diagrams, source code, scripts, any necessary documentation, etc.)

Ability to collaborate with the managers to identify key solutions for regulatory obligations, risks, risk mitigations and review technical deliverables during the entire project life cycle.

High level of proficiency in working with systems required to effectively process large volumes of both real-time and batch transactions.
Job Expectations
Ability to travel up to 5% of the time
Street Address
NC-Charlotte: 1525 W Wt Harris Blvd - Charlotte, NC
Disclaimer
All offers for employment with Wells Fargo are contingent upon the candidate having successfully completed a criminal background check. Wells Fargo will consider qualified candidates with criminal histories in a manner consistent with the requirements of applicable local, state and Federal law, including Section 19 of the Federal Deposit Insurance Act.
Relevant military experience is considered for veterans and transitioning service men and women.
Wells Fargo is an Affirmative Action and Equal Opportunity Employer, Minority/Female/Disabled/Veteran/Gender Identity/Sexual Orientation.
Company: Wells Fargo
Req Number: 5554460-4
Updated: 2021-01-14 22:26:54.771 UTC
Location: Saint Louis,MO