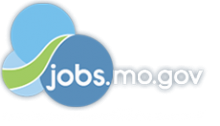 Job Information
Leonardo DRS, Inc.

Software Engineer I

in

Saint Louis

,

Missouri
Leonardo DRS
Leonardo DRS is a leading supplier of integrated products, services and support to military forces, intelligence agencies and prime contractors worldwide. Focused on defense technology, we develop, manufacture and support a broad range of systems for mission critical and military sustainment requirements, as well as homeland security. Headquartered in Arlington, VA, the Company is a wholly owned subsidiary of Leonardo SpA which employs more than 45,000 people worldwide. We offer a competitive compensation package and a business culture which rewards performance. For additional information on DRS, please visit our website atwww.leonardodrs.com.
DRS Sustainment Systems Inc.
DRS Sustainment Systems, Inc. (DRS-SSI) is a Leonardo DRS Line of Business (LOB) headquartered in St. Louis, MO. It is a full service supplier of diversified defense systems, products and support for the U.S. Department of Defense (DoD) and other international defense customers. From conceptual design through manufacturing to integrated logistics support, DRS-SSI has a more than 50-year tradition of providing quality systems and products while meeting customer's demands for innovation, efficiency and quality. The business unit also includes a 100-acre heavy equipment manufacturing facility in West Plains, MO. The performance of DRS-SSI's St. Louis operation has been recognized by the Government and industrial customers with numerous awards including: Preferred Supplier Certification, Medallion of Service Award, Intelligence and Electronic Warfare Certification of Recognition, and Blue Ribbon Awards. We operate on a 9/80 work schedule.
Job Location– Saint Louis, MO
Position Summary
DRS Land Systems is seeking an entry level Software Engineer.. This position provides technical and analytical work to develop, design, and/or support software solutions across multiple U.S. defense industries. Duties include participating in software design activities, developing code based on the architecture and technical design, creating and performing unit tests, enhancing the software development process, and playing an active role in test case planning for components and functions developed by the project team. The selected candidate will work with other engineering disciplines and use their software development expertise to create robust technical solutions across multiple technology areas.
Duties and Responsibilities
Delivers high-quality, innovative software applications and programming experience

Applies fundamental knowledge of software engineering principles (e.g., object-oriented programing and n-tiered application design) and core concepts (e.g., data structures, algorithms, computer architecture, operating systems, and databases) to write software solutions that meet project-based needs.

Implements software based on design and architecture approved by the technical architecture team

Applies core computer science concepts in the development, testing, and documentation of software units

Implements software applications using C, C++, C#, .NET, or Java

Participates as a member of the testing team to plan and review test cases within software solution components

Participates in code reviews with the systems engineers, software architects, and other technical staff

Adapts to unique debugging and troubleshooting situations
Basic Qualifications
Degree in Computer Science, Computer Engineering or related field

Ability to obtain and maintain a US government security clearance

Knowledge of Computer Science fundamentals in object-oriented design, data structures, algorithm design, problem solving and complexity analysis

Knowledge in delivering applications and programming experience in one or more of the following: C, C++, C#, .NET, Java and/or Python (this may include a blend of real-world experience and independent experience)

Knowledge and experience with source code management and associated tools

Excellent verbal and written communication

Detail-oriented, organized, and able to work well in a team environment as well as independently with minimal day-to-day guidance

Demonstrates an ambition to learn

Willing to travel up to 10% as necessary

Desired Qualifications*

Experience in building complex software systems that have been successfully delivered to customers

Knowledge of professional software engineering practices & best practices for the full software development life cycle, including coding standards, code reviews, build processes, testing, and operations

Experience in communicating with users, other technical teams, and senior management to collect requirements, describe software product features, technical designs, and product strategy

Hands-on expertise in many technologies, from front-end user interfaces to back-end systems

Experience developing software in Windows, Linux and/or embedded Linux environments

Experience in one or more of the following: MATLAB, PicoZed, and control systems/robotics

Familiarity with open source packages

Basic knowledge of network communications and cybersecurity practices
Leonardo DRS is an equal opportunity/affirmative action employer. We consider applicants without regard to race, color, religion, creed, gender, national origin, age, disability, genetic information, marital or veteran status, or any other category protected by federal, state or local law. #BM #LSY