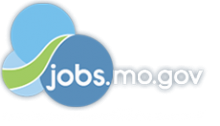 Job Information
Saint Louis Art Museum

Software Developer

in

Saint Louis

,

Missouri
Software Developer
KellyMitchell is looking for experience Software Developers to join its team working for clients nationwide.
This person will be responsible for effective and accurate analysis, design and development of systems that meet specifications and requirements of projects and overall business needs. This person will also ensure that application development delivers the desired functionality within the estimated timeframe and strives to improve the processes.
This person will be responsible for timely completion of all assigned projects within the budgetary guidelines mutually agreed upon with Management, as well as consistent high quality results that meet the business needs.
The Software Developer will develop and maintain complex applications using a thorough understanding of a number of technologies. He/she may also lead small groups with specific tasks within a project, including timing coordination with the overall project.
Other responsibilities include:
Developing, implementing and continually improving project plans that ensure applications meet business requirements, quality assurance plans and testing, and clear documentation for applications that will help future developers in modifying the code.

Gathering cross-functional business knowledge and requirements

Writing complex code to create business solutions and automate business processes and systems

Providing analysis, design and documentation for projects

Interviewing customers to receive user requirements
KellyMitchell is looking for experienced Software Developers in several technologies, including Java/J2EE, .NET, Visual Basic, C/C++, ETL, PHP/HTML, and more.