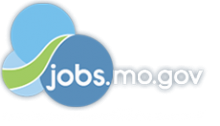 Job Information
Conduent

Senior Proposal Writer - Remote

in

Saint Louis

,

Missouri
About Conduent
Through our dedicated associates, Conduent delivers mission-critical services and solutions on behalf of Fortune 100 companies and over 500 governments – creating exceptional outcomes for our clients and the millions of people who count on them.
You have an opportunity to personally thrive, make a difference and be part of a culture where individuality is noticed and valued every day.
Job Description
Our Proposal Development Center's mission is to create best-in-class, compelling proposals that convert to wins. In our public sector group, we respond to bids for government healthcare, state and local agencies, and transportation.
We are seeking a candidate who has experience writing detailed material, including the ability to integrate baseline content appropriately; interview and extract information from subject matter experts (SMEs) and accurately interpret artifacts; carefully analyze RFP requirements against our proposed solution and tailor responses accordingly; revise and refine content; and evaluate competitive intel and proposal feedback post-proposal for continual improvement.
This is an ideal opportunity for someone who wants to be an important part of a writing group that collaborates well with each other and our internal teams and is known for excellence. If you are passionate about writing; have consistently created compelling, client-centric content; and want to be a part of a winning sales organization, this is the perfect place for you.
Functional Description:
Writes clear, compelling, high quality proposal responses to RFIs and RFPs that convert to frequent wins, ultimately aiding decisionmakers in the buying process to choose Conduent

Uses journalistic techniques to interview technical subject matter experts, research and gather pertinent information to integrate in proposals

Seamlessly weaves strategic elements – win themes, key messaging – and solutions into proposal narrative producing cohesive, client-centric and compliant content

Builds strong relationships and functional alignment with subject matter experts creating depth of knowledge in select areas; can also function, when proposal volume warrants, as a generalist

Collaborates closely with the content development team to regularly share material that can be repurposed for future repeatable use

Balances multiple proposals simultaneously, working closely with internal clients (e.g., sales, account management, SMEs) to achieve common aims

Achieves a 100% on-time proposal response rate; stickler for meeting internal deadlines, champion of deadline adherence from SMEs and other proposal inputs

Actively engages in all proposal-related meetings (e.g., kickoff, solution, status)

Reviews and edits proposal responses

Adheres to Conduent's style guide and brand standards for tone and style

Identifies and integrates graphics that complement the text

Understands our clients' needs, Conduent's value proposition, capabilities and business objectives and competitive landscape

Participates in and applies proposal training as an active, engaged learner

Exhibits our culture and values
Education, Experience and Capabilities
Bachelor's degree or higher in English, Journalism, Communications, Marketing, Public Relations, or related discipline

5+ years' experience in proposal writing

Displays mastery in technical writing and editing

Demonstrates command of the English language; known as a grammar nerd

Experience working in a growth-oriented environment – with sales and/or account management teams

Has a strong sense of urgency and thrives in a deadline-driven environment

Experience in one of the following industries desired: healthcare, state and local government, Medicaid, Pharmacy Benefit Management

Ability to understand and effectively convey subject matter via the written word to buyers ranging from experts to novices

Proficient in MS Office Suite

Experience using proposal software

Possess strong organization skills, high level of attention to detail and problem-solving skills

Association of Proposal Management Professionals (APMP) involvement and/or certifications preferred

Must be able to work with minimal supervision
This position can be located anywhere in the U.S.
Closing
Conduent is an Equal Opportunity Employer and considers applicants for all positions without regard to race, color, creed, religion, ancestry, national origin, age, gender identity, gender expression, sex/gender, marital status, sexual orientation, physical or mental disability, medical condition, use of a guide dog or service animal, military/veteran status, citizenship status, basis of genetic information, or any other group protected by law.
People with disabilities who need a reasonable accommodation to apply for or compete for employment with Conduent may request such accommodation(s) by clicking on the following link, completing the accommodation request form, and submitting the request by using the "Submit" button at the bottom of the form. For those using Google Chrome or Mozilla Firefox please download the form first: click here to access or download the form (https://downloads.conduent.com/content/usa/en/file/conduent-applicant-adaaa-referral-form.pdf) . You may also click here to access Conduent's ADAAA Accommodation Policy (http://downloads.conduent.com/content/usa/en/document/cdtadaaaaccommodation_pol.pdf) .