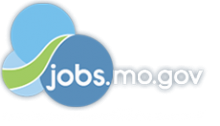 Job Information
Wells Fargo

Senior Platform Resilience Leader

in

Saint Louis

,

Missouri
Job Description
Important Note: During the application process, ensure your contact information (email and phone number) is up to date and upload your current resume when submitting your application for consideration. To participate in some selection activities you will need to respond to an invitation. The invitation can be sent by both email and text message. In order to receive text message invitations, your profile must include a mobile phone number designated as 'Personal Cell' or 'Cellular' in the contact information of your application.
At Wells Fargo, we are looking for talented people who will put our customers at the center of everything we do. We are seeking candidates who embrace diversity, equity and inclusion in a workplace where everyone feels valued and inspired.
Help us build a better Wells Fargo. It all begins with outstanding talent. It all begins with you.
Technology sets IT strategy; enhances the design, development, and operations of our systems; optimizes the Wells Fargo infrastructure; provides information security; and enables Wells Fargo global customers to have 24 hours a day, 7 days a week banking access through in-branch, online, ATMs, and other channels.
Our mission is to deliver stable, secure, scalable, and innovative services at speeds that delight and satisfy our customers and unleash the skills potential of our employees.
This Sr. Platform Resilience Leader (Systems Operations Sr. Manager) role is a key and transformational role for the Commercial, Corporate & Investment Banking technology (CCIBT) platform team and our technology target operating model globally. This role is accountable to support and lead resiliency and continuity efforts for CCIBT applications and infrastructure, business functions and people, driving business-led resilience requirements into technology as part of our continuing maturity. This also includes Technology Continuity and Resiliency Policy and Guidelines development, standardization, awareness, implementation assistance and enforcement of related policies. The role will work in tight partnership with our CIO application teams but in addition will be a key conduit to the business resilience and associated functions across the business and horizontal functions that CCIBT supports.
The role will influence and execute Wells Fargo level policies and initiatives and on matters of significance regarding strategic approaches, driving solution planning in sizing/estimating to fulfillment of technology resiliency requirements. In addition, identifying impact of partner policies on Technology Continuity and Resiliency capabilities.
The role will also be responsible for driving resiliency and continuity automation at product, business functions and application level and manage, record, be aware of and execute on regulatory requirements. In time of continuity or resiliency issues the role would be expected to be one of the key leads and command authorities to drive resolution. Application and functional continuity preparation and testing would also be a key function.
The role will establish priorities and drive accountability for assigned initiatives, assisting to utilize industry experience to provide guidance on leveraging new and improved methods for business continuity, resilience and performance improvement opportunities for business functions regardless of size or complexity.
The objective of this role is to improve overall awareness and improvements around technology continuity, resiliency and security. This role will interface / collaborate with Enterprise Business Resiliency, Enterprise Architecture, Risk & Control, LoB, Infrastructure and Application teams driving requirements, developing materials, building an action plan and execute, while reporting into CCIBT platform leader. In addition to the responsibilities above, this role also incorporates leadership for CCIBT platform international – providing oversight and accountability for the provision of platform management for non-US, non-India sites.
As an Employee Manager, you are expected to achieve success by leading yourself, your team, and the business. Specifically, you will:
Lead your team with integrity and create an environment where your employees feel included, valued, and supported to do work that energizes them.

Accomplish management responsibilities which include sourcing and hiring talented employees, providing ongoing coaching and feedback, recognizing and developing employees, identifying and managing risks, and completing daily management tasks.
Flexible location - should be Technology approved locations.
Required Qualifications
7+ years of systems support analysis experience

5+ years of consulting experience, solutions analysis experience or a combination of both in a technology environment

5+ years of leadership and people management experience in a technology environment

10 + years of technology management experience

10+ years of process improvement experience
Desired Qualifications
Strong experience from a resiliency design perspective in one or more of the following areas: Technology & Business Continuity Plan and Disaster Recovery, Cyber resiliency, Data Corruption, Cloud Resiliency, and Data Center resiliency procedures/solutions

Ability to influence across all organizational levels, particularly senior management

Ability to manage or lead in a matrix environment

Experience with Agile methodology of project delivery
Other Desired Qualifications
5+ years of experience applying resiliency and operational risk management practices

Experience of industry guidance and frameworks - FFIEC, NIST, CoBIT 5 and ITIL

Experience of Agile methodologies

Ability to effectively drive and lead change in an organization with Wells Fargo's size, scale and complexity

Broad experience across multiple areas of technology including one or more of architecture, infrastructure and application development with strong understanding of leading edge as well as legacy and distributed technologies to effectively recommend resiliency and continuity plans for the complex and diverse applications portfolio

Highly effective decision-making/critical thinking/problem solving skills with a collaborative and results oriented leadership style

Demonstrated experience motivating and influencing groups or individuals across organizational boundaries to gain trust and confidence to make timely decisions

Proven experience in establishing a vision, developing the strategy to support the vision, gaining consensus across key functional leadership through effective communication, and driving action towards the vision through the effective management of goals and objectives

Demonstrated experience in building, leading, developing and retaining a high performing Talent

Ability to develop strategy, operating model & roadmaps with clear objectives and aligned with business, enterprise and WFT strategies

Experience with working with a large global organization

Ability to manage control practices demonstrating a risk-based approach

Ability to navigate the application teams through ever changing policy requirements.

Excellent communication (oral and written) with ability to communicate at multiple levels ranging from technologists to senior managers and executive leadership

Strong commitment to diversity and inclusion

Strong knowledge of and experienced with technology resilience and associated processes and controls

Knowledge of Critical IT Services and associated infrastructure requirements, Product management and/or business services in context of Resiliency

Knowledge and understanding of Technology & Business Continuity Plan and Disaster Recovery, Cyber resiliency, Data Corruption, Cloud Resiliency, and Data Center resiliency procedures/solutions

Champion Change, Cultural Mindset adaption towards technology resiliency

Participated in various technology continuity and resiliency and disaster recovery activities, identify gaps in existing technology resiliency capabilities, conduct impact assessments, formulate strategic remediation approaches, seek agreement from impacted parties and execute

Ability to work creatively and analytically in a problem-solving environment

Experience applying risk-based management and orchestrating uniform principles, standards, processes for technology resiliency as per the financial industry compliance frameworks

Strong relationship building skills with both business and technology leadership

Knowledge and understanding of project management principles and a good understanding of Agile approaches such as SP, Kanban, Crystal FDD, etc.
Job Expectations
Ability to work outside of regular business hours

Ability to work additional hours as needed

Ability to travel up to 10% of the time
Disclaimer
All offers for employment with Wells Fargo are contingent upon the candidate having successfully completed a criminal background check. Wells Fargo will consider qualified candidates with criminal histories in a manner consistent with the requirements of applicable local, state and Federal law, including Section 19 of the Federal Deposit Insurance Act.
Relevant military experience is considered for veterans and transitioning service men and women.
Wells Fargo is an Affirmative Action and Equal Opportunity Employer, Minority/Female/Disabled/Veteran/Gender Identity/Sexual Orientation.
Benefits Summary
Benefits
Visit https://www.wellsfargo.com/about/careers/benefits for benefits information.
Company: Wells Fargo
Req Number: 5571291-8
Updated: 2021-04-17 01:16:27.022 UTC
Location: Saint Louis,MO