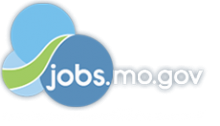 Job Information
U.S. Bank

Senior Middleware Specialist

in

Saint Louis

,

Missouri
U.S. Bank is seeking a Senior Middleware Specialist with process improvement and implementation experience to contribute toward the success of our technology initiatives. Responsible for implementing, integrating, and providing support for middleware software in multi-tiered, multi-platform environment. Responsible for software development, architect middleware solutions, and providing technical leadership. Completes functional design and architecture of middleware software solutions. Ensures unified direction in place for group by communicating with appropriate architecture groups. Determines appropriate middleware for environment based on organization's architectural needs. Investigates new developments and makes recommendations on additions or replacements. Provides mentoring to users of the middleware products both through direct interaction and through the hosting of user groups. Installs and monitors software that is between the applications and the operating system. Performs and leads design, coding, testing, implementation, and documentation of solution. Plans and provides back-end connectivity infrastructure components required for the application. Oversees middleware implementation projects. Works with internal infrastructure teams and vendors to provide recommendations for hardware and system software upgrades.
Qualifications:
Basic Qualifications
Bachelor's degree in Computer Science or related field, or equivalent work experience

At least 2 year of experience with utilizing, configuring, and installing software for connecting distributed software and services across heterogeneous platforms

At least 4 years of experience within a total information technology (IT) environment
Preferred Skills/Experience
Working experience in:
-IT environment
Extensive experience in:
-Technical troubleshooting
-Web trends and directions
-Performance measures and tuning
-Capacity planning and management
-Contingency and disaster recovery
Subject matter expert in:
-IT architecture
-System and technical integration
-IT standards, procedures, policy
-Middleware
Job: Information Technology
Primary Location: United States
Shift: 1st - Daytime
Average Hours Per Week: 40
Requisition ID: 190020279
U.S. Bank is an Equal Opportunity Employer committed to creating a diverse workforce.
U.S. Bank is an equal opportunity employer committed to creating a diverse workforce. We consider all qualified applicants without regard to race, religion, color, sex, national origin, age, sexual orientation, gender identity, disability or veteran status, among other factors.