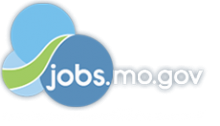 Job Information
Thermo Fisher Scientific

Senior Global MSAT Engineer

in

Saint Louis

,

Missouri
When you're part of the team at Thermo Fisher Scientific, you'll do important work, like helping customers in finding cures for cancer, protecting the environment or making sure our food is safe. Your work will have real-world impact, and you'll be supported in achieving your career goals.
How will you make an impact?
The network of Thermo Fisher's drug substance manufacturing sites includes St. Louis, USA, Groningen, Netherlands and Brisbane, Australia. The performance of each manufacturing site is linked closely to the successful introduction of new projects, right first-time manufacturing, and the on-time delivery of products to customers. As a key member of the Biologics Strategy and PMO Department, this individual will be responsible for providing technical direction and guidance to the Biologics global network on all aspects of drug substance manufacturing.
Reporting to the Global Network Operations Director, this position will take technical and project management responsibilities for a variety of projects related to manufacturing technology/capability standardization with an initial focus on Single Use Technology (SUT). As part of the global organization, the individual will also play a pivotal role in defining and standardizing best practices in manufacturing technology and business processes such as tech transfer that will impact all the drug substance manufacturing facilities in the Thermo Fisher network.
As a Senior Global MSAT Engineer you will be responsible for evaluating and implementing new technologies and industry best practices to benefit operations and promote continuous improvement. The successful candidate will be a highly motivated self-starter who is able to assimilate new information quickly, effectively communicate with internal and external customers and who enjoys working collaboratively within a fast-paced project execution environment.
What will you do?
Lead as a global subject matter expert in multiple areas of bioprocessing, particularly regarding the application of SUT in all aspects of drug substance manufacturing at the different sites.

Define best practices in manufacturing and drive adoption and standardization across the network.

Lead the internal Single Use Technology Review Board and manage the global SUT catalog, including the introduction and control of new manifolds for the entire network.

Analyze single use related defect data and use this to develop more robust designs and processes.

Direct manufacturing related investigations and provide hands on troubleshooting when required (travel between manufacturing sites may be needed occasionally).

Liaise with internal stakeholders and external vendors to evaluate new products and technology that could benefit network-wide Operations.

Develop and deliver training on best practices for Operations and MSAT

Support customer Project Core Team meetings when required.

Lead global MSAT initiatives by planning and executing implementation activities.

Actively engage in Practical Process Improvement (PPI) initiatives within the global MSAT network.
How will you get here?
Bachelor's degree in Science, Chemical Engineering, or STEM related discipline required

Master's degree in Science, Chemical Engineering, or STEM related discipline preferred
Experience, Knowledge, Skills, Abilities
6+ years of MSAT or tech transfer experience in a biopharmaceutical GMP manufacturing environment

Knowledgeable on concepts of closed systems in SUT

Expertise in the tech transfer and scale up of cell culture and purification unit operations under GMP conditions.

Strong project management skills with proven ability to independently manage multiple milestones flexibly in an environment where priorities may change at short notice.

Experienced with writing quality-controlled policy documents and SOPs.

Ability to work in a matrix management system and influence and negotiate collaboratively with others without direct authority.

Experienced in participating and leading process improvement and PPI Kaizen projects.

Self-driven and results oriented.

Knowledge of FDA/EMA regulatory requirements applicable to biologics. Ability to apply GMP regulations and other international guidelines to all aspects of the position.

Strong interpersonal and communications skills; written and oral, and a demonstrated ability to make key decisions.

Proficient with computer (MS Office) and internet skills. Working knowledge of controlled documentation and data systems.

Adhere to OHS policies and procedures and ensure a safe and healthy workplace environment.

Your position may require you to participate in on call work. If you are on call you are required to be available for immediate return to work outside of your normal and regular work pattern. Should this be a requirement of your position, you will be remunerated per the Company's policy.
At Thermo Fisher Scientific, each one of our 75,000 extraordinary minds has a unique story to tell. Join us and contribute to our singular mission-enabling our customers to make the world healthier, cleaner and safer.
Apply today! http://jobs.thermofisher.com
Thermo Fisher Scientific is an EEO/Affirmative Action Employer and does not discriminate on the basis of race, color, religion, sex, sexual orientation, gender identity, national origin, protected veteran status, disability or any other legally protected status.
Thermo Fisher Scientific is an Equal Opportunity Employer. All qualified applicants will receive consideration for employment without regard to race, creed, religion, color, national or ethnic origin, citizenship, sex, sexual orientation, gender identity and expression, genetic information, veteran status, age or disability status.