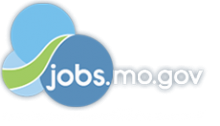 Job Information
SSM Health

SAP FICO Manager

in

Saint Louis

,

Missouri
Divison:
SSM Health is dedicated to serving the poor and vulnerable. Our technology team is looking for an exceptional SAP FI/CO Team Manager. We have started a journey modernizing our supply chain and finance operations, to well-position SSM to continue serving patients across multiple states for decades to come. The modernization includes a greenfield deployment of SAP S4/HANA. Initially, the SAP FI/CO Team Manager will play a vital role within the technology team for the S4/HANA migration. After go-live, the SAP FI/CO Team Manager will lead a team of analysts, engage with business stakeholders to optimize the value of S4/HANA and collaborate with the SSM's broader SAP team to solve day-to-day issues. Experience with similar modernization programs, along with familiarity with SAP S4 and the new GL system are a must. #SSM
PRIMARY RESPONSIBILITIES
Provides management, administration and strategy of the application.

Leads a team which is responsible for performing software installations and upgrades, configuration of enhancements and developments, security, reporting, and performance management.

Assesses the scope and potential impact of an issue or opportunity. Uses business criteria and values to evaluate alternative courses of action. Makes decisions as appropriate or escalates to leadership.

Collaborates with internal and external leaders to drive initiatives.

Continues to own their growth, professionally and personally, to better the team and organization. Acquires strategies for gaining new knowledge, behaviors and skills.

Focuses on desired results and business outcomes. Sets and achieves challenging goals. Clearly defines mutual expectations of self and others in a team setting. Takes appropriate actions to ensure obligations are met.

Handles changes and uncertainties with ease and with the ability to move forward quickly. Identifies and acts upon opportunities for continuous improvement.

Performs other duties as assigned.
EDUCATION
Bachelor's degree in computer science or related field, or equivalent years of experience and education
EXPERIENCE
Five years' experience, with two years' in leadership
PHYSICAL REQUIREMENTS
Frequent lifting/carrying and pushing/pulling objects weighing 0-25 lbs.

Frequent sitting, standing, walking, reaching and repetitive foot/leg and hand/arm movements.

Frequent use of vision and depth perception for distances near (20 inches or less) and far (20 feet or more) and to identify and distinguish colors.

Frequent use of hearing and speech to share information through oral communication. Ability to hear alarms, malfunctioning machinery, etc.

Frequent keyboard use/data entry.

Occasional bending, stooping, kneeling, squatting, twisting and gripping.

Occasional lifting/carrying and pushing/pulling objects weighing 25-50 lbs.

Rare climbing.
SSM Health is committed to equal employment opportunity based on race, color, religion, national origin, gender, sexual orientation, gender identity, pregnancy, age, physical or mental disability, veteran status, and all other statuses protected by law.