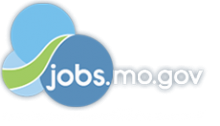 Job Information
Thermo Fisher Scientific

Quality Engineer III

in

Saint Louis

,

Missouri
Job Title: Data Analytics Engineer III, QA
When you're part of the team at Thermo Fisher Scientific, you'll do important work, like helping customers in finding cures for cancer, protecting the environment or making sure our food is safe. Your work will have real-world impact, and you'll be supported in achieving your career goals.
Location/Division Specific Information
St. Louis, MO
How will you make an impact?
This is a non-supervisory role, reporting to the Sr Manager of QA Operations, which is a sub-group within the Quality Unit.
A QA Engineer III is an experienced QA professional that provides leadership and experience with introduction of new client molecular entities. Performs client quality project management, assisting the client in Quality needs and understanding of Quality guidelines and Regulations, ensures commitments and adherence to Quality Agreements. A QA Engineer III is a recognized subject matter expert in one or more of the following Quality Assurance areas: cGMP compliance, GLP, biopharmaceuticals manufacturing, and/or regulatory affairs, which may include QP status as warranted to each specific program.
A QA Engineer III is responsible for, but not limited to, SOP update and approvals, change control approval and ensuring alignment of the Clinical and Commercial Ops program with respect to phase appropriate requirements and strategies as well as monitor QMS systems for progression and trends. Personnel are responsible for adhering to GMP standards of job performance including ensuring that training is current in all aspects. Personnel are expected to take the initiative to improve the quality of operations and to improve and maintain a quality culture with a goal of consistency.
What will you do?
Develop, standardize, monitor and recommend site performance improvement opportunities based on the statistical analysis and trending of data from the established Quality Systems (i.e. CAPA, Deviation Report (DR), Out of Specification (OOS), Complaint, Audit, etc.)

Develop and manage a viable and statistically based CAPA monitoring program

Trend data from all aspects of the site and present relevant and realistic solutions based on Key Performance Indicators (KPIs)

Lead the site in ensuring that our CAPA system is maintained in a state of compliance

Evaluate site quality procedures/processes and work with multiple departments to implement efficient quality and current Good Manufacturing Practices compliant processes across Commercial and Clinical operations.

Utilize site data to trend deviations, site actions, and results. Work closely with the PPI team to utilize the data to drive site response to problem areas.

Monitor for quality related issues and coordinate resolutions.

Review and aid in the establishments and maintenance of Client Quality Agreements as needed

Review and Approval of GMP documents such as, but not limited to, Batch Records, Standard Operation Procedures, Technical Transfer Protocols, Deviations and Change Controls.

Contribute to continual process improvement by participating in meetings, seminars, and site projects

Participate in Client audits.

Coordinate with PM on client communications.

Attend customer Face to Face meetings and weekly meetings as needed.
How will you get here?
BS/BA in biology, biochemistry, chemistry or other science related field

8+ years within a GMP Environment

5 + years of experience within a Quality Assurance role

In depth knowledge of cGMP regulations.

Must be independent, results oriented and have a depth of experience in regulatory requirements for manufacturing of API including, facility clean room requirements, batch record and technical transfer protocol review for clinical and commercial GMP manufacturing
Knowledge, Skills, Abilities
Knowledgeable of FDA/EMA regulatory requirements applicable to biologics or pharmaceuticals.

Working knowledge of controlled documentation and data systems.

Ability to apply GMP/GLP regulations and other international guidelines to all aspects of the position.

Demonstrated ability to make key decisions.

Technical writing skills.

Technical knowledge of biopharmaceutical manufacturing is desirable.

Microsoft Project/Project Management is desirable.

Ability to aseptically gown and/or sterile gown as needed

Ability to work within environmental clean rooms

Ability to function in a rapidly changing environment and balance multiple priorities simultaneously

Team player with the ability to work collaboratively with other functions, gaining their cooperation in dealing with issues of compliance

Strong interpersonal and communication skills; written and oral, and a demonstrated ability to make logical decisions

Rational persuasion particularly in discussion with manufacturing and with client representatives

Extremely high attention to detail and concerns to standards are required.

Critical thinking with the ability to read, analyze, and interpret technical data

Deductive reasoning with the ability to deal with abstract and concrete variables in situations where only limited standardization exists

Must be able to demonstrate the ability to work on multiple projects

Good organizational skills and problem-solving abilities
At Thermo Fisher Scientific, each one of our 65,000 extraordinary minds has a unique story to tell. Join us and contribute to our singular mission-enabling our customers to make the world healthier, cleaner and safer.
Apply today! http://jobs.thermofisher.com
Thermo Fisher Scientific is an EEO/Affirmative Action Employer and does not discriminate on the basis of race, color, religion, sex, sexual orientation, gender identity, national origin, protected veteran status, disability or any other legally protected status.
Thermo Fisher Scientific is an Equal Opportunity Employer. All qualified applicants will receive consideration for employment without regard to race, creed, religion, color, national or ethnic origin, citizenship, sex, sexual orientation, gender identity and expression, genetic information, veteran status, age or disability status.