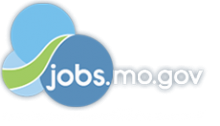 Job Information
Randstad

IT Manager

in

Saint Louis

,

Missouri
IT Manager
job details:
location:Saint Louis, MO

salary:$80,000 - $95,000 per year

date posted:Monday, May 3, 2021

job type:Permanent

industry:Professional, Scientific, and Technical Services

reference:830765
job description
IT Manager
job summary:
Our client in St. Louis, Missouri is looking for an IT Manager to join their team. The ideal canddiate will have a breadth of infrastructure and application development knowledge, Supervisory or Management experience, able to work with all levels of the organization, strategic vision, and hands on capabilities. If interested, please apply.
location: Saint Louis, Missouri
job type: Permanent
salary: $80,000 - 95,000 per year
work hours: 8am to 4pm
education: Bachelors
responsibilities:
Strategic Direction
Collaborate with Seminary leadership and directors to ascertain strategic needs in one-on-one meetings and via the IT Strategic Advisory Committee (IT Director serves as chair).

Cultivate awareness personally and among Seminary leaders of general higher education issues gained through higher education associations, publications, and networks.

Regularly update IT Services Strategic Plan documents considering current institutional needs.
Project Management
In collaboration with key stakeholders, prioritize projects and determine project scope and timeline, create, and maintain project documentation.

Manage project time and scope to achieve targets.

Assist key project personnel with completion of project tasks where able and by removing obstacles to successful completion.

Maintain tight feedback loops with key stakeholders to insure successful project completion.
Customer Satisfaction
Lead IT Services team in placing high value on excellent customer service.

Monitor quality of customer service through surveys, in-person formal and informal customer meetings, and analyzing ticket tracking system for recurring issues.

Insure clear and prompt communication with all stakeholder groups including through in-person meetings, email, and stakeholder training events.
Team Leadership
Cultivate a collaborative mindset within the IT Services team and across departments.

Provide IT Services staff with regular opportunities to develop their professional and interpersonal skills.

Acquiring new team members with appropriate hard and soft skills, as necessary.

Encourage group collaboration to build unity within the team.
Financial Management/Procurement
Develop and maintain short and long-term (3-5 year) technology plan in collaboration with stakeholders and IT Services team.

Give priority in funding and time to initiatives with demonstrable strategic business value.

Keep leadership team apprised of upcoming initiatives requiring funding above normal operational levels and work with VP of Finance and Business Office to insure adequate funding.

Seek to balance Seminary's need for excellent technology solutions and financial stewardship as well as long term supportability in technology initiatives and acquisitions.

Approve financially significant technology purchases and closely monitor general departmental spending adjusting as needed.

Manage vendor relationships and contract renewals.

Perform vendor contract reviews with the assistance of the VP of Finance and Seminary attorney.
Supervise Operations
Understand strengths and weaknesses of IT Services team members. Encourage team members to take ownership of their areas of expertise and look for opportunities for their professional growth.

Assist team members when necessary, particularly with identified weaknesses.

Hold weekly and monthly meetings with individual members and team to grow team cohesion, maintain situational awareness, and provide guidance and direction.

Ensure Disaster Recovery/Business Continuity (DR/BC) plans are up-to-date and tested on regular basis. Assess institutional DR/BC needs by conducting Business Impact Analysis (BIA).

Prioritize security and protection of constituent personally identifiable information (PII) in technology initiatives and policy creation and enforcement.
External Networks
Collaborate with higher education associations, particularly Educause, MOREnet, ATS, MSPs and third-party venders.

Cultivate and leverage relationships with peers in other colleges and seminaries.
qualifications:
Experience level: Experienced

Minimum 10 years of experience

Education: Bachelors
skills:
Equal Opportunity Employer: Race, Color, Religion, Sex, Sexual Orientation, Gender Identity, National Origin, Age, Genetic Information, Disability, Protected Veteran Status, or any other legally protected group status.