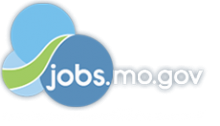 The Boeing Company

Information Technology Intern (Paid) - Summer 2019 (Multiple Locations)

in

Saint Louis

,

Missouri
Boeing is the world's largest aerospace company and leading manufacturer of commercial jetliners, defense, space and security systems, and service provider of aftermarket support. We are engineers and technicians. Skilled scientists and thinkers. Bold innovators and dreamers. Join us, and build something better for yourself, for our customers and for the world.
In more than 65 countries, you'll find our people working on advances like remarkable aircraft comprised mostly of composite materials. Versatile and powerful jet fighters and rotorcraft that explore new uses of technology. Aircraft powered by hydrogen and biofuels. And even blended wing body and hybrid-electric aircraft.
Join us, and you can build something better for yourself, for our customers and for the world.
As an intern at Boeing, you'll gain hands-on experience, learn from experts, and collaborate with teams that do truly amazing things.
Over the course of our 10-12 week internship experience you will have the opportunity to:
Work directly with a mentor in your field of study while finding solutions to real world problems

Experience our products up close by touring our state-of-the-art manufacturing and research facilities

Interact directly with our company leaders to discuss strategy and the future of Boeing

Build a lasting professional network through social events and engaging activities

Gain the skills and knowledge to become a future leader in the aerospace industry Boeing IT is looking for talented and motivated students to assist in delivering best-in-class technological solutions to our business, our partners and our customers. During the Summer Intern Program, you will be assigned projects that expand on the skills you have developed at school. This summer experience engages each intern in challenging and meaningful work that goes beyond the job.

Opportunities are offered in a variety of disciplines including Software Development, Information Protection, Cybersecurity, Project Management, Systems Analysis, Functional Analysis, Data Analysis, Systems Architecture and Systems Integration.

Help us build the future of Boeing IT in one of the following positions:

-PROGRAMMER ANALYST: Responsible for interpreting requirements and implementing them into the system(s). Tasks include, but are not limited to, assisting in the design, programming and executing simple test plans. Write and compile basic code. A fundamental understating of Java or C/C /C# is a key requirement.

-PROJECT MANAGER: Perform various tasks to ensure projects produce high-quality deliverables and remain on schedule and on budget. Knowledge of IT systems and terminology is a key requirement.

-INFORMATION PROTECTION and CYBERSECURITY: Establish procedures to maintain the security and integrity of data within The Boeing Company. Conduct assessments to ensure applications, network and infrastructure are secure. Monitor external access to the company's network to identify potential threats and work to mitigate them. Manage the software and hardware used to protect Boeing's infrastructure.

-SYSTEMS ANALYST: Acts as a liaison between IT and internal business partners. Responsible for gathering and documenting customer requirements. Assist in creating use cases and conducting testing on applications and systems. This role requires interpersonal skills for customer interaction as well as knowledge of programming and requirement documentation.

-SYSTEMS ARCHITECTURE: Responsible for creating and reviewing implementation documentation for system development. This role will be involved in creating a roadmap for the future direction of Boeing IT.

-SYSTEMS INTEGRATION: Similar to systems architecture role, but this position will heavily focus on designing the interrelationships between systems, assisting in resolving system conflicts, implementing new systems within the current environment and retiring old systems.

-VERSATILE TECHNOLOGISTS: Analyzes computing requirements and system needs. Supports multidisciplinary systems and application activities. Installs, configures and maintains systems hardware, software and components. This role involves working with data centers, desktop services and other IT infrastructure projects.

-ADDITIONAL OPPORTUNITIES: Roles in other areas may be available, but those will be determined at the time of interview, and may require specific experience. Potential areas include Network Designers & User Experience Specialists.
To learn more about internship opportunities, visit our College & Entry Level page. Click the linkhere.
Other job related information: *

RESUME GUIDANCE: Applicants must state their major, cumulative grade point average (GPA) and graduation date on their resume. A minimum cumulative GPA of 3.0 is preferred. Candidates should be college students who are seeking a Bachelor or Master's Degree in Computer Science, Information Systems, Engineering or other related-technology majors. Special consideration will be given to candidates attending Boeing IT partner colleges and universities.

TRAVEL ASSISTANCE: Candidates who qualify will be offered a competitive travel assistance package.

WORK LOCATION: Selected candidates will be extended an offer in one of the following locations: Greater Seattle Area; St. Louis, Mo.; Charleston; S.C. Candidate location preferences are taken into consideration at the time of offer, thoughno guarantees are made.

START DATE: Start dates will be determined based upon applicant availability during the months of May and June of 2019.

Basic Qualifications (Required Skills/Experience):

Currently enrolled in a Bachelor's Degree program or higher with an anticipated graduation date on or after August 2019.

Ability to work full-time for 10-12 weeks during the summer

Preferred Qualifications (Desired Skills/Experience):

3.0 cumulative GPA

Previous IT or related internship or work experience

Passion for the aerospace industry

Academic excellence and community involvement

Some positions may require the ability to obtain a U.S. Security Clearance for which the US Government requires US Citizenship.

Some positions may need to meet Export Control compliance requirements, therefore a "US Person" as defined by 22 C.F.R. § 120.15 is required. Employer will not sponsor applicants for employment visa status.
Job Intern-Information Tech
Organization: Talent Planning & Acquisition
Title: Information Technology Intern (Paid) - Summer 2019 (Multiple Locations)
Location: Washington-Bellevue
Other Locations: United States-Washington-Renton, United States-South Carolina-North Charleston, United States-California-Long Beach, United States-Arizona-Mesa, United States-Washington-Tukwila, United States-Washington-Everett, United States-Missouri-Saint Louis
Requisition ID: 1800074133
Boeing is an Equal Opportunity Employer. Employment decisions are made without regard to race, color, religion, national origin, gender, sexual orientation, gender identity, age, physical or mental disability, genetic factors, military/veteran status or other characteristics protected by law.