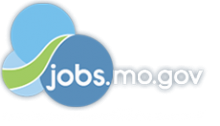 Job Information
National Geospatial-Intelligence Agency

Geodetic Orbit Scientist

in

Saint Louis

,

Missouri
Summary
JOB DESCRIPTION: Geodetic Orbit Scientists monitor Global Navigation Satellite Systems, acquire and analyze satellite data, and produce accurate products for the National System for Geospatial-Intelligence (NSG). They develop, evaluate, and use algorithms and tools to provide integrity monitoring and determine precise ephemerides and other information. They analyze satellite ranging and timing information in order
Responsibilities
ADDITIONAL INFORMATION: The Geomatics Requirements Lead applies program performance management practices to enable strategic decisions for long-term success of the Office by aligning requirements toward strategy. The position requires understanding of Geomatics data and/or products required to meet National System for Geospatial-Intelligence (NSG) objectives; relevant experience in the Applied Sciences tradecraft, assesses current NGA/NSG holdings; and identifies deficiencies or gaps in content, coverage or currency. It requires working with Geomatics Divisions & external partners to assess, manage, coordinate, & prioritize validated Geomatics requirements. The position supports the validation, integration, & prioritization of Office production requirements, while providing support to the Foundation GEOINT NSG Operation Executive (NOX) Quarterly conferences as required. Additionally, the position directly supports Geomatics resource management efforts, & integrating Geomatics requirements into all Planning, Programming, Budget, and Execution (PPBE) activities & the material supporting all integrated program initiatives. This position oversees the start-to-finish SFN Requirements process to include; what customers need, what must be done to meet those needs, what needs have been addressed, evaluate the efficiency in addressing customer needs, and how/where SFN if applicable is not meeting needs to include gaining efficiencies. This position requires the ability to work in a fast-paced environment, & able to handle highly complex, sensitive, & ambiguous challenges, normally under constrained deliverable timelines. The incumbent must be comfortable reporting, & making recommendations to Senior Leadership within & outside NGA. The position is part of Front Office staff & will work closely with all leadership across six Divisions & Office Leaders. Through the aforementioned areas of responsibilities the Geomatics Requirements Lead directly supports the NGA Director's Mission Imperative #1 - Assured Position, Navigation, and Timing and targeting (A-PNTt). * Manage, monitor, document, & communicate with Office Subject Matter Experts to provide project plans & projection of resource requirements & justifications in support of Division programmatic requirements
Accomplish program performance measures design, development, testing, & implementation for Geomatics activities in support of NGA and NSG requirements

Integrate Office programmatic requirements by defining intended end states, milestones, decision points, & accomplishments on a monthly basis

Support, facilitate, & lead program performance management team meetings, brief senior leaders and other employees on program performance management issues, & provide subject matter training as required

Investigate new scientific analysis techniques & methods if requirements cannot be met in a timely manner with available tools & methods. This could include monitoring the community & industry for new technologies

Analyze, interpret & report on measured performance data change signals & results for leadership decision support

Identify opportunities to make improvements to business & operations management processes & techniques in accordance with agency goals

Create Business Analysis tools/visualizations (e.g., dashboards for Lines of Business and Mission Managers)

Represent the organization to the NSG

Accomplish measured performance results reporting & support surge requirements when necessary This position is eligible for an INCENTIVE: The selected candidates may be offered an incentive as part of the offer of employment, based on budget availability. To receive the incentive, the selected candidate must sign a service agreement depending on the approved amount or duration of the incentive. If the employee leaves before the end of the service agreement, the employee may be required to repay a pro rata share amount of the incentive to the government. Candidates may receive an invitation to provide additional information or respond to questions via email and/or HireVue as part of the candidate evaluation process. Additional Application Requirement: You may be asked to complete one or more assessments in addition to the application you submit on this website as part of your application to NGA. These assessments may include but are not limited to: 1) Online questionnaires or assessments that require you to describe your job-related knowledge, skills(U) , abilities, or other characteristics that are aligned with the mandatory and desirable qualifications of this job posting. The information you provide in the application you submit must support the response you provide to this questionnaire. You will receive an email to describe any additional assessments required. Please monitor your emails and complete any required assessments as soon as possible.
Requirements
Conditions of Employment
US Citizenship is required.
Designated or Random Drug Testing required.
Security Investigation
SPECIAL INFO:As a condition of employment at NGA, persons being considered for employment must meet NGA fitness for employment standards. - U.S. Citizenship Required
Security Clearance (Top Secret/Sensitive Compartmented Information)

Polygraph Test Required

Position Subject to Drug Testing

Two Year Probationary Period

Direct Deposit RequiredSPECIAL REQUIREMENTS:You must be able to obtain and retain a Top Secret security clearance with access to Sensitive Compartmented Information. In addition, you are subject to a Counterintelligence Polygraph examination in order to maintain access to Top Secret information. All employees are subject to a periodic examination on a random basis in order to determine continued eligibility. Refusal to take the examination may result in denial of access to Top Secret information, SAP, and/or unescorted access to SCIFs. Employees with SCI access and who are under NGA cognizance are required to submit a Security Financial Disclosure Report, SF-714, on an annual basis in order to determine continued eligibility. Failure to comply may negatively impact continued access to Top Secret information, Information Systems, SAP, and/or unescorted access to SCIFs.NGA utilizes all processes and procedures of the Defense Civilian Intelligence Personnel System (DCIPS). Non-executive NGA employees are assigned to five distinct pay bands based on the type and scope of work performed. The employee's base salary is established within their assigned pay band based on their unique qualifications. A performance pay process is conducted each year to determine a potential base pay salary increase and/or bonus. An employee's annual performance evaluation is a key factor in the performance pay process. Employees on term or temporary appointments are not eligible to apply for internal assignment opportunity notices. This position is a DCIPS position in the Excepted Service under 10 U.S.C. 1601. DoD Components with DCIPS positions apply Veterans' Preference to preference eligible candidates as defined by Section 2108 of Title 5 USC, in accordance with the procedures provided in DoD Instruction 1400.25, Volume 2005, DCIPS Employment and Placement. If you are an external applicant claiming veterans' preference, as defined by Section 2108 of Title 5 U.S.C., you must self-identify your eligibility in our ERecruit application.
Qualifications
MANDATORY QUALIFICATION CRITERIA: For this particular job, applicants must meet all competencies reflected under the Mandatory Qualification Criteria to include education (if required). Online resumes must demonstrate qualification by providing specific examples and associated results, in response to the announcement's mandatory criteria specified in this vacancy announcement: 1. Proven ability to communicate ongoing work to peer and leadership through written, visual, spoken reports, or briefings.
Demonstrated ability of working in a team environment.

Demonstrated experience in scientific or statistical analysis.

Demonstrated ability to apply critical thinking to problem identification, analysis and resolution on challenging issues.

Proven understanding of Geomatics data and/or products required to meet National System for Geospatial-Intelligence (NSG) objectives.

Demonstrated experience in the Applied Sciences tradecraft. EDUCATION REQUIREMENT: A. Education: Bachelor's degree from an accredited college or university in Geodesy, Mathematics, Physical Science, or a related discipline that includes at least 30 semester (45 quarter) hours of coursework in any combination of Astronomy, Computer Science, Engineering Science, Geodesy, Geology, Geomatics, Geophysics, Mathematics, Orbital Mechanics, Physical Science, Physics, Remote Sensing, or Surveying. Coursework must include differential and integral calculus. -OR- B. Combination of Education and Experience: A minimum of 30 semester (45 quarter) hours of coursework in any area listed in option A, plus experience in conducting work related to satellite operations, GPS surveying, Geodesy, Geophysics, Wide Area Network analysis, or a related field that demonstrates the ability to successfully perform the duties associated with this work. As a rule, every 30 semester (45 quarter) hours of coursework is equivalent to one year of experience. Candidates should show that their combination of education and experience totals 4 years. PHYSICAL REQUIREMENT: Distinguish principal colors and shades/hues of principal colors; Near visual acuity of 20/20 or better with or without corrective lenses; Far visual acuity of 20/60 or better binocular with or without corrective lenses DESIRABLE QUALIFICATION CRITERIA: In addition to the mandatory qualifications, experience in the following is desired: 1. Defining customer requirements, identifying what must be completed to address requirements and what needs have / have not been addressed to include efficiencies gained, and addressing shortfalls. 2. Ability to work in a fast paced environment, able to handle highly complex, sensitive, and at times ambiguous challenges, normally under constrained deliverable timelines, be comfortable reporting and making recommendations to Senior Leadership within and outside NGA. 3. Experience performing program oversight; anchor team activities in well-defined and traceable requirements; develop plans, schedules, risk and performance; track actions, identify milestones, construct and maintain roadmaps, and report progress; lead integration activities and matrix teams; experience and willingness to brief groups.
Education
Additional Information