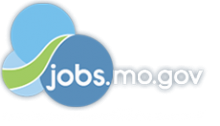 Job Information
The Boeing Company

Entry Level Network Designer

in

Saint Louis

,

Missouri
The Boeing Company is seeking entry level Network Designers to provide design, integration and development support for our complex network infrastructure in one of the following locations; Bellevue WA, Charleston SC, and Saint Louis MO. We are looking for candidates who possess an insatiable drive for excellence; challenge themselves and their peers; thrive working collaboratively in cross-functional teams; demonstrate a strong work ethic; continue a strong ability and willingness to learn; and who excel in a variety of job assignments.
Position Responsibilities:
The candidate will be responsible for working with a team to build detailed network designs, support network systems integration and develop end-to-end network solutions to enhance delivery of the network service.

Partner with other IT groups, Boeing end-users, and suppliers to plan and coordinate provisioning of changes or new capabilities to the network and network support systems.

Gather and analyze requirements to create design packages, support projects, or develop proposals in compliance with network processes, security and architectural standards.

Troubleshoot, maintain, or sustain the network, network services and network support systems by responding to break-fix tickets/incidents, analytic indicators, or compliance items designed to maximize reliability, availability and security of the network.

Other responsibilities can include, but are not limited to assisting: in the use or deployment of tools; updating/writing supporting documentation; research and comprehensive technical evaluations/analysis; and basic project management skills.

This position has an intended start date of June 2019

Boeing is the world's largest aerospace company and leading manufacturer of commercial airplanes and defense, space and security systems. We are engineers and technicians. Skilled scientists and thinkers. Bold innovators and dreamers. Join us, and you can build something better for yourself, for our customers and for the world.

*Typical Education/Experience: * Technical bachelor's degree. A technical degree is defined as any four year degree, or greater, in a mathematic, scientific or information technology field of study.

Required Qualifications:

Employer will not sponsor applicants for employment visa status.

Network operational experience, or equivalent knowledge to that of a CCNA (Cisco Certified Network Associate)

Basic knowledge of the Open Systems Interconnection (OSI) network model, TCP/IP ports and protocols and IP subnetting

Analytical and troubleshooting skills with familiarity with basic network tools – packet analysis

Familiarity with operating in a UNIX or Linux environment

Familiar with service concepts such as DHCP, DNS, IPAM (Internet Protocol address management), Access Management, and Cloud Services

Experience with scripting languages/protocols, e.g. PowerShell, Perl, Python, Ansible or SNMP

Experience with building distribution systems design (All media types) inside/outside plant

College graduates with a degree in one of the following:

Computer Science, Information Systems, Information Technology, or Computer Software related degree with a minimum cumulative GPA of 3.0 or better will have preference.

Preferred Qualifications:

RF technologies: Wi-Fi, Location Services (RFID), Frequency Management experience

Industrial Network Design – Factory and Factory Automation design experience

F5 experience, load-balancing Local Traffic Managers (LTM's) and Global Traffic Managers (GTM's)

MAN/WAN experience with routing protocols such as OSPF and BGP

Transport Technologies Provisioning and order requirements for carrier based solutions

Systems integration experience with cross-collaborative teams using Agile and DevOps practices

Java and Enterprise Java (JEE) technologies: Servlets, JSP, SDBC, Hibernate with JBOSS and JSF

Database Management: Oracle, SQL, SQL Server, Postgress

BICSI RCDD certification or equivalent knowledge
Job Network Designer
Organization: Global IT Infrastructure Svcs
Title: Entry Level Network Designer
Location: Washington-Bellevue
Other Locations: United States-Missouri-Saint Louis, United States-South Carolina-North Charleston
Requisition ID: 1800083117
Boeing is an Equal Opportunity Employer. Employment decisions are made without regard to race, color, religion, national origin, gender, sexual orientation, gender identity, age, physical or mental disability, genetic factors, military/veteran status or other characteristics protected by law.