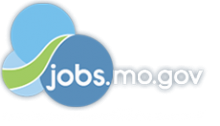 Job Information
Thermo Fisher Scientific

Engineer III QA - BPS Quality

in

Saint Louis

,

Missouri
Engineer III QA - BPS Quality
Requisition ID:
This is a non-supervisory role, reporting to the Senior Manager of QA - BPS, which is a sub-group within the Quality Unit.
A QA Engineer III is an experienced QA professional that provides leadership and experience with introduction of new client molecular entities, Cell Banking manufacture and support for Bio Process Sciences (BPS) activities/projects. Performs client quality project management, assists the client in Quality needs and understanding of Quality guidelines and Regulations, ensures commitments and adherence to Quality Agreements. A QA Engineer III is a recognized subject matter expert in one or more of the following Quality Assurance areas: cGMP and phase appropriate quality oversight, product development lifecycle, biopharmaceuticals manufacturing, and/or regulatory affairs. In addition, this position will support system build out of the new BPS facility located on the St. Louis campus.
A QA Engineer III is responsible for, but not limited to, batch record review, change control approval. Deviation support, disposition of Cell Banks, and ensuring alignment of the BPS and Commercial Ops programs with respect to phase appropriate requirements and strategies. Personnel are responsible for adhering to appropriate standards during job performance including ensuring that training is current in all aspects. A QA Engineer III is expected to take the initiative to improve the quality of operations, assistance of BPS Project goals, and to improve and maintain a quality culture with a goal of consistency.
Location/Division Specific Information
Patheon, Bio services Division
How will you make an impact?
Provides leadership by performing the following: developing and empowering colleagues; cultivating relationships; putting self and colleagues in a position to succeed, meeting personal career goals while also achieving organizational goals; building effective teams that apply their diverse skills and perspectives to achieve common goals; driving engagement and creating a climate where colleagues are motivated to do their best.
What will you do?
Oversees and ensures the successful day-to-day oversite of contract manufactured biologic molecule(s).
Responsible for completing training tasks based upon a monitored curriculum.

Provide guidance and information from a quality perspective and need to Clients to help drive the program towards successful outcomes.

Act as Liaison between the Client and Commercial Quality Assurance during technology transfer of new products; ensuring development of process adheres to applicable regulations based on phase appropriate FDA, EMA and ICH guidelines. Oversight to include work from early phase development through transfer of support prior to Process Validation

Monitors for quality related issues and coordinates resolutions.

Review and aid in the establishments and maintenance of Client Quality Agreements

Review and Approval of GMP documents in support of Cell Banking such as, but not limited to, Batch Records, Standard Operation Procedures, Technical Transfer Protocols, Deviations and Change Controls.

Create and execute timelines in support of quality system build out, construction activities, and activities in support of build out of BPS facility on St. Louis campus.

Contribute to continual process improvement by participating in meetings, seminars, and BPS projects.

Participates in Client audits as needed. Coordinates with PM on client communications. Attend customer Face to Face meetings and weekly meetings as needed.
How will you get here?
BS/ BA in biology, biochemistry, chemistry or other science related field
Experience
8+ years within a GMP Environment

5 + years of experience within a Quality Role

Proficient with computers (MS Office). Working knowledge of controlled documentation and data systems.

In depth knowledge of cGMP regulations.
Knowledge, Skills, Abilities
Knowledgeable of FDA/EMA regulatory requirements applicable to biologics or pharmaceuticals.

Ability to apply GMP regulations and other international guidelines to all aspects of the position.

Demonstrated ability to make key decisions.

Technical writing skills.

Technical knowledge of biopharmaceutical manufacturing is desirable.

Microsoft Project/Project Management is desirable.

Ability to aseptically gown and/or sterile gown as needed

Ability to work within environmental clean rooms

Ability to function in a rapidly changing environment and balance multiple priorities simultaneously
At Thermo Fisher Scientific, each one of our 65,000 extraordinary minds has a unique story to tell. Join us and contribute to our singular mission-enabling our customers to make the world healthier, cleaner and safer.
Apply today! http://jobs.thermofisher.com
Thermo Fisher Scientific is an EEO/Affirmative Action Employer and does not discriminate on the basis of race, color, religion, sex, sexual orientation, gender identity, national origin, protected veteran status, disability or any other legally protected status.
Thermo Fisher Scientific is an Equal Opportunity Employer. All qualified applicants will receive consideration for employment without regard to race, creed, religion, color, national or ethnic origin, citizenship, sex, sexual orientation, gender identity and expression, genetic information, veteran status, age or disability status.