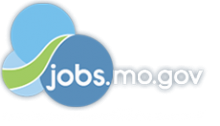 Job Information
ServiceMaster Family of Brands

Director, Technology & Business Process

in

Saint Louis

,

Missouri
Business Unit:
ServiceMaster Clean
Title:
Director, Technology & Business Process
Location:
MO-VIRTUAL - St Louis
City:
Saint Louis
Metro Area:
St. Louis
State:
MO
Postal Code:
63101
Functional Area:
Business Operations / Support
Description:
Job DescriptionPosition OverviewAnalyzes and measures the effectiveness of existing business processes and develops sustainable, repeatable and quantifiable business process improvements. Collects and analyzes process data to initiate, develop and recommend business practices and procedures that focus on overall effectiveness and increased productivity. Determines how new information technologies can support reengineering business processes and system improvements.Job Responsibilities•Drives operational excellence by inspiring and directing a high performance team that builds operational consistency, excellence, and innovation across the enterprise.•Develops, deploys, and champions agile systems, processes, programs, tools, and training to meet changing business needs.•Ensures that priorities are established and evaluated on-going for modifications and requests from the organization.•Trains businesses on processes, programs, tools, and systems.•Researches, analyzes, implements, and disseminates operational metrics to continuously improve processes and overall effectiveness.•Drives optimal solutions with the identification and adoption of best practices by partnering with internal clients and functional leaders.•Provides collaborative leadership, consultation, strategic planning, design, facilitation, and high-level project management on multi-faceted problems to achieve strategically aligned solutions.•Monitors and assesses market trends to leverage existing capabilities and emerging technologies.•Develops and maintains operation manuals for distribution.•May integrate department efforts across business unit functions and work groups through cross-functional analysis, reporting, and planning.•May develop new or improved strategies to drive customer satisfaction (such as through a Call Center environment), as well as direct the design, development, and implementation of the delivery models.Job Requirements•Bachelor's degree with 10 years of related work experience in managing business operations teams and cross functional projects, influencing senior level management and key stakeholders required.•5 years of management/director level experience required.•Master's degree preferred.•Experience with process management and continuous improvement and analysis may be required.•Continuous quality improvement principles and methods•Leadership skills•Financial acumen including budgeting and resource management•Program/project management skills•Attention to detail and analytical skills•Collaborative working style with strong influencing skills•Written and verbal communication, presentation, and listening skills•Ability to thrive with multiple constituencies, agendas, engagements and tasks, and to deal productively with ambiguity, conflict, and rapidly changing priorities•Ability to analyze operational systems for continuous improvement•Ability to use business metrics to drive business results•Ability to conduct training•Proficiency in Microsoft Office applicationsPhysical Demands and Working ConditionsThe physical demands are representative of those that must be met by an employee to perform the essential function to this job. Reasonable accommodations may be made to enable individuals with disabilities to perform the essential functions.Incumbent must be prepared to:•Move up to 10 pounds occasionally, by lifting, carrying, pushing, pulling, or otherwise repositioning objects.•Sitting for long periods of time while using office equipment such as computers, phones and etc.•Fingering and Repetitive motions; such as movement of wrists, hands and fingers while picking, pinching and typing during your normal working environment.•Express or exchange ideas with others through the use of spoken word, quickly, accurately, and at an easily audible volume, and receive detailed information through oral communication at usual speaking levels without correction, and/or make fine discriminations in the nature of sounds in the environment.Incumbent is required to have:•Close visual acuity to perform detail oriented activities at distances close to the eyes, as well as visual acuity to perform activities at or within arm's reach with skill, control, and accuracy, such as preparing and analyzing data, viewing computer screen and expansive reading.Incumbent will be subject to:•Inside working conditions: The change of building environment such as with or without air conditioning and heating.ServiceMaster is committed to Diversity and Inclusion. We encourage diverse candidates to apply to this position.Equal Opportunity Employer–minorities/females/veterans/individuals with disabilities/sexual orientation/gender identityDisclaimerThe above statements are intended to describe the general nature and level of work being performed by associates assigned to this classification. They are not to be construed as an exhaustive list of all responsibilities, duties, and skills required of personnel so classified. All personnel may be required to perform duties outside of their normal responsibilities from time to time, as needed.
Apply Now (access.do?job=342792%3A1-145909)
Search for Other Jobs