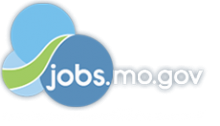 Job Information
SSM Health

Digital Marketing Project Consultant

in

Saint Louis

,

Missouri
PRIMARY RESPONSIBILITIES
Manage project intake, workflow, trafficking and communication with clients and team members using the shared marketing work flow system and its templates. Communicate delays and obstacles to key clients and team members.

Interface with Creative Services, agencies, Compliance and other partners.

Administrate the marketing work flow system. Monitor team capacity and productivity, managing job logging, hours reporting and capacity/productivity reports.

Offer daily trafficking dashboards for Marketing Specialist, Marketing Managers, Product Managers, Sales Managers and Directors. Produce Weekly Traffic Reporting and Analysis for department reviewers.

Maintain strong working relationships with the sales, product and compliance teams, keeping them apprised of any issues or anomalies that impact business or operational units.

Coordinate & track customer feedback/ sign offs, communicating changes and approvals across the project team.

Ensure process documentation is current and accurate.

Manage some marketing and communications projects independently.

Maintain the master team calendar of projects. Manage archive of jobs and job histories. Demonstrate exceptional project management skills.

Act as liaison to Sales for Sales events and Event Marketing. Help drive consistency in the customer/consumer experience at sales events and event marketing. Identify opportunities to enhance the customer/consumer experience at Sales events and Event Marketing.

Performs other duties as assigned.
EDUCATION
Bachelor's degree in marketing, communications, or related field, or equivalent years of experience and education
EXPERIENCE
PHYSICAL REQUIREMENTS
Frequent lifting/carrying and pushing/pulling objects weighing 0-25 lbs.

Frequent sitting, standing, walking, reaching and repetitive foot/leg and hand/arm movements.

Frequent use of vision and depth perception for distances near (20 inches or less) and far (20 feet or more) and to identify and distinguish colors.

Frequent use of hearing and speech to share information through oral communication. Ability to hear alarms, malfunctioning machinery, etc.

Frequent keyboard use/data entry.

Occasional bending, stooping, kneeling, squatting, twisting and gripping.

Occasional lifting/carrying and pushing/pulling objects weighing 25-50 lbs.

Rare climbing.
SSM Health is committed to equal employment opportunity based on race, color, religion, national origin, gender, sexual orientation, gender identity, pregnancy, age, physical or mental disability, veteran status, and all other statuses protected by law.