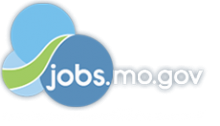 Job Information
Robert Half International

Database Developer

in

SAINT LOUIS

,

Missouri
Description
If you're an experienced Database Developer with a desire to work in a fast-paced environment, you may want to check out this terrific opportunity with Robert Half Technology. As a Database Developer, you'll be very involved in designing, building, and developing systems from beginning to end. Successful candidates are well-versed in query writing and take operational development very seriously. This Database Developer position is a long-term temporary-to-full-time employment opportunity located in the Saint Louis, Missouri area.
Key responsibilities Create, troubleshoot, and maintain stored procedures, views, triggers, and functions. Debug and modify SSIS packages, SSRS reports, and design/configure reporting services using RS configuration manager. Develop and support XML/XLS schemas. Perform database/code migrations and track the requests within the internal SharePoint Workflows. Develop sufficient knowledge of the current IT applications/technology to ensure solutions developed meet the division's objectives. Develop and enforce division's IT application standards.
Requirements
Skills and Abilities Required: Basic level of self-sufficiency and initiative working on database projects. Intermediate level analytical, organizational, documentation, and communications skills. Ability to work in a dynamic, deadline-oriented environment. Basic level of knowledge of.NET and legacy applications that interact with SQL. Basic Microsoft SQL Server database development experience. Basic experience managing multiple Microsoft SQL Server databases on large systems. Basic experience in monitoring and tuning databases. Basic experience with Transact SQL and stored procedures. Basic understanding of entity framework and team foundation server (TFS). Minimum Level of Preparation and Training Normally Required: Bachelor's degree in computer science or related field or equivalent work experience. 0-3 years of experience in developing windows and/or web-based SQL applications.
Robert Half Technology matches IT professionals with remote or on-site jobs on a temporary, project or full-time basis. From roles in software and applications to IT infrastructure and operations, we provide you unparalleled access to exciting career opportunities.
Our experienced staffing professionals can promote you to employers and advocate on your behalf. We provide access to top jobs, competitive compensation and benefits, and free online training. For more opportunities, get the Robert Half app and receive instant notifications when our AI matches you with jobs.
When you work with us, you're working with the best. Robert Half has been recognized as one of FORTUNE's "Most Admired Companies" every year since 1998 and was named to Forbes' inaugural list of America's Best Temporary Staffing Firms.
Questions? Call your local office at 1.888.490.4429. All applicants applying for U.S. job openings must be authorized to work in the United States. Benefits are available to temporary professionals. Visit https://roberthalf.gobenefits.net/ for more information.
© 2020 Robert Half Technology. An Equal Opportunity Employer. M/F/Disability/Veterans. By clicking "Apply Now," you're agreeing to Robert Half's Terms of Use (www.roberthalf.com/terms-of-use).
Salary: $23.75 - $27.50 / Hourly
Location: SAINT LOUIS, MO
Date Posted: February 22, 2021
Employment Type: Temp to Hire
Job Reference: 02430-0011714211
Staffing Area: Technology u0026 IT