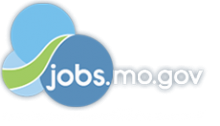 Job Information
U.S. Bank

Data Analytics Engineer- CDC - St. Louis, MO

in

SAINT LOUIS

,

Missouri
USBCDC Data Analytics Engineer:
U.S. Bancorp Community Development Corporation (USBCDC) is looking for an accomplished Data Analytics Engineer to add to our Technology team. This individual will help advance the USBCDC's business intelligence (BI) capabilities and transform the way the company aggregates, stores, analyzes, transforms, and leverages its data. The Data Analytics Engineer will partner closely in an Agile, Scrum environment with our technology team and business lines to develop a working knowledge of the USBCDC's data analytic needs.
In addition, the Data Analytics Engineer will: Gather and integrate data, perform analysis, interpret results, and develop actionable insights and recommendations for use across the company. Develop high performing, maintainable, production quality solutions from multiple internal and external data sources. Identify, analyze, and interpret trends and patterns in complex data in order to make data driven decisions to solve business questions as well as provide recommendations for action. Present data and analysis in a clear and concise manner allowing the audience to quickly understand the results and recommendations. Ensure the appropriate use of data by following company standards including data governance, information security, and adherence to our development and testing policies. Provide leadership for the USBCDCs analytical efforts, the adoption of tools, implementation of best practices, and establishment of end user self-service BI solutions to promote collaboration across business lines and streamline reporting.
The most successful applicants will be self-organizing, team-oriented, demonstrate exemplary written and verbal communication skills, and be able to thrive as a member of USBCDC's BI team. They will exemplify U.S. Bank's ethical principles of uncompromising integrity, respect for others, accountability for decisions and actions, and good citizenship.
Members of USBCDC's technology team have year-round access to training opportunities. Other benefits for which this position is eligible include a 401(k) savings plan with company match, a cash balance pension benefit, and a short-term cash incentive bonus program. Opportunities to work from home are available. Individuals who have additional interests in community development, real estate development, renewable energy technologies, and/or banking and finance will find this work – and its direct connection to USBCDC's mission – to be particularly rewarding.
Qualifications:
Basic Qualifications
Bachelor's degree in a quantitative field such as econometrics, computer science, engineering or applied mathematics, or equivalent work experience

Six to eight years of statistics or analytics experience
Required Skills Experience.
Experience with SQL, T-SQL, and SQL Server

Extensive experience with reporting, dashboards, and data visualization tools such as Tableau, Power-BI, and SSRS

Working knowledge of ETL design, implementation and troubleshooting of supporting tools such as SSIS, Alteryx, Tableau Data Prep, and Informatica

Working knowledge of analytics and statistical software such as Excel, R, Python, Hadoop, and others to perform analysis and interpret data

Experience in analytics, advanced analytics/statistics, predictive modeling

Experience working in an Agile, Scrum environment
Preferred Skills/Experience
Strong analytic skills with the ability to extract, collect, organize, analyze and interpret trends or patterns in complex data sets

Demonstrated project management skills

Effective interpersonal, verbal and written communication skills

Familiarity with Microsoft Azure DevOps Server and Visual Studio 2019

Extensive experience with logical data modeling, business intelligence, requirements analysis, system testing tools, and system development life cycle

Prior work experience in banking, finance, and/or tax credit investments
Job: Information Technology
Primary Location: Missouri-MO-Saint Louis
Shift: 1st - Daytime
Average Hours Per Week: 40
Requisition ID: 200014976
U.S. Bank is an Equal Opportunity Employer committed to creating a diverse workforce.
U.S. Bank is an equal opportunity employer committed to creating a diverse workforce. We consider all qualified applicants without regard to race, religion, color, sex, national origin, age, sexual orientation, gender identity, disability or veteran status, among other factors.