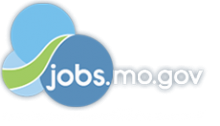 Job Information
Wells Fargo

Cyber Threat Hunter

in

Saint Louis

,

Missouri
Job Description
Important Note: During the application process, ensure your contact information (email and phone number) is up to date and upload your current resume when submitting your application for consideration. To participate in some selection activities you will need to respond to an invitation. The invitation can be sent by both email and text message. In order to receive text message invitations, your profile must include a mobile phone number designated as 'Personal Cell' or 'Cellular' in the contact information of your application.
At Wells Fargo, we want to satisfy our customers' financial needs and help them succeed financially. We're looking for talented people who will put our customers at the center of everything we do. Join our diverse and inclusive team where you'll feel valued and inspired to contribute your unique skills and experience.
Help us build a better Wells Fargo. It all begins with outstanding talent. It all begins with you.
Wells Fargo Technology is a team of more than 40,000 information technology and security professionals who help keep Wells Fargo at the forefront of America's diversified financial services companies. Employees execute an engineering-led IT strategy to deliver stable, secure, scalable and innovative services that provide Wells Fargo global customers 'round-the-clock' banking access through in-store, online, ATM, and other channels. Wells Fargo Technology plays a critical role in the company's customer and employee experience, business and risk management transformation, and growth agenda.
Our Information and Cyber Security (ICS) team is looking for a senior Cyber Security professional to join our Security Content Development (SCD) team. Duties include creating, improving, and delivering events of interest from both upstream security tools and big data solutions for the benefit of the Cyber Security teams. The ideal candidate will have extensive experience in network-focused forensics and threat hunting utilizing both Deep Packet Inspection (i.e. full packet capture) and EDR solutions. The ideal candidate will additionally have a well-rounded background in endpoint/network defenses and security incident response, as well as some offensive security knowledge to allow the ability to think like an adversary. Polished verbal and written communication skills are desired, in order to ensure thorough and accurate reporting during the work to visualize, investigate, contain, and conclude a security incident. The candidate will play a major role in our cyber threat hunt automation efforts, including the vetting of new models and procedures to identify and react to anomalous network and/or endpoint behaviors. Threat hunting efforts will be focused primarily on identifying advanced threats that are not detected via traditional security tools. Regular collaboration with multiple teams such as the Cyber Threat Fusion Center, Security Content Development, Cyber Threat Intelligence, Threat Detection Services, and the Offensive Security Research Team will be critical to success. This position is designed to assure success in our next-generation ability to discover and react to advanced security threats.
Required Qualifications
5+ years of information security experience in converged testing (red teaming) demonstrated through work or military experience

1+ year of experience in network, social, and physical domains demonstrated through work or military experience

5+ years of experience in one or a combination of the following: creating proof of concepts, creating exploits, or reverse engineering demonstrated through work or military experience

5+ years of Incident Response Protocols and Tools experience

5+ years of Security Information and Event Management (SIEM/SIM/SEM) experience

5 + years of experience with network security, endpoint security, or security threat vectors

3+ years of Incident Management System experience

3+ years of DPI (Deep Packet Inspection) experience

1+ year of Splunk experience
Desired Qualifications
Expert information security technical skills

Proficient in working with systems, networks, and application vulnerability testing

Ability to manage complex security scenarios and develop innovative solutions to address the most recent cyber threats

Knowledge and understanding of malware reverse engineering including: code or behavior analysis for endpoints and the network

Ability to execute in a fast paced, high demand, environment while balancing multiple priorities

Experience working in a large enterprise environment

Knowledge and understanding of banking or financial services industry

Knowledge and understanding of data security controls including malware protection, firewalls, intrusion detection systems, content filtering, Internet proxies, encryption controls, and log management solutions

Experience analyzing large data sets

3+ years of Linux experience
Other Desired Qualifications
Threat Hunting Experience.

2 + years of Regular Expression (regex) experience

1+ years of Endpoint Detection and Response (EDR) experience

Hands-on experience with information security tools such as an enterprise SIEM solution, IDS/IPS, endpoint security solutions, email/web security gateways, and other security detection/mitigation devices

Experience with host-based and/or network-based forensics tools and techniques

Experience with host and/or network log analysis as applied to incident response / threat hunting

Knowledge of offensive security, with the ability to think like an adversary when hunting and responding to incidents

Strong ability to identify anomalous behavior on endpoint devices and/or network communications

Strong experience in operating system and application security hardening and best practices

Strong investigative mindset with an attention to detail

Experience with multiple operating systems to include Windows, Mac OS, and Unix/Linux

Demonstrate the ability to provide written and verbal communications to management to address real-time issues and incidents, including writing formal incident reports

Advanced problem solving skills, ability to develop effective long-term solutions to complex problems

Certifications in one or more of the following: Certified Information Systems Security Professional (CISSP), GIAC Certified Incident Handler (GCIH), GIAC Reverse Engineering Malware (GREM), GIAC Certified Forensic Analyst (GCFA), GIAC Network Forensics Analyst (GNFA), Offensive Security (OSCP/OSCE/etc), or other relevant certifications.

Experience with full packet capture solutions.
Job Expectations
Ability to travel up to 10% of the time

Ability to work additional hours as needed
Salary Information
To be determined
Disclaimer
All offers for employment with Wells Fargo are contingent upon the candidate having successfully completed a criminal background check. Wells Fargo will consider qualified candidates with criminal histories in a manner consistent with the requirements of applicable local, state and Federal law, including Section 19 of the Federal Deposit Insurance Act.
Relevant military experience is considered for veterans and transitioning service men and women.
Wells Fargo is an Affirmative Action and Equal Opportunity Employer, Minority/Female/Disabled/Veteran/Gender Identity/Sexual Orientation.
Company: Wells Fargo
Req Number: 5560803-10
Updated: 2021-01-23 23:15:57.871 UTC
Location: Saint Louis,MO