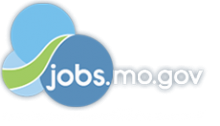 Job Information
Collaborative Strategies Inc.

Chief Technology Officer

in

Saint Louis

,

Missouri
Chief Technology Officer
Position Announcement
As one of the nation's most experienced non-emergency medical transportation management (NEMT) brokers, MTM remains firmly committed to creating communities without barriers! Initially established to manage NETMT, MTM has worked collaboratively with clients to create customized solutions, including a wide array of healthcare and public transit services to help align incentives, reduce costs, and, increase member and passenger satisfaction. Privately-held with over 2,000 employees nationwide, MTM operates in 28 states and has scheduled over 14 million trips for 8 million members and handled another 8 million calls year.
Headquartered in St. Louis, Missouri, MTM leverages its core competencies in managing customer service operations and building provider networks. MTM's clients include state and county governments, Medicaid and Managed Care Organizations (MCOs), transit agencies, third party administrators, and healthcare providers. MTM has been recognized with numerous awards and accolades, including Mogul's Top 100 Innovators in Diversity & Inclusion (2017). The St. Louis Business Journal has also recognized MTM as one of the Healthiest Employers (2018), Best Places to Work (2018), Fastest-Growing Private Companies (2017), Top Five Largest Women-Owned Businesses (2016) and Top Family Owned Businesses (2016). Visit www.mtm-inc.net to learn more.
To further strategic goals, MTM is now seeking an experienced Chief Technology Officer (CTO). This newly-created role will enhance MTM's executive leadership team and serve as both a visionary and a transformational leader. Coupled with dynamic people and leadership skills, an entrepreneurial spirit, and, a passion for continuous improvement, MTM's future CTO must bring proven experience in developing technology strategies for nationwide operations. While managing all systems, equipment, software, data, security, and, privacy, our new CTO must also be savvy in evaluating and implementing emerging technologies to secure a seamless digital experience for all MTM stakeholders.
Reporting directly to MTM's CEO, the ideal candidate will:
Provide Visionary Executive Leadership – Partner closely with MTM's CEO and Executive Leadership Team to develop a compelling technology vision that aligns technology and operational strategy with MTM's overall business goals. Lead by example with un-reproachable ethical standards, high integrity, and great enthusiasm. Using technology as a scalable and competitive advantage, collaborate cross-functionally to lead organization through transformational change, future acquisitions, and, new market entry. Participate in strategic planning and strive to improve bottom-line financial performance of the business. Establish credibility as an effective developer of technology solutions throughout the organization as well as with the Board.

Deliver Technology-Oriented Business Solutions – Identify opportunities to solve business challenges through technology. Create a unified vision through internal collaboration to define technology strategies and to implement the roadmaps necessary to achieve business goals. Ensure strategy and roadmaps are positioned to enable growth across business units. Anticipate and navigate shifts in user technology and properly prepare organization for related change. Control costs and improve bottom-line financial performance of our business. Deliver exceptional IT service to all internal constituents as well as unparalleled digital experiences for MTM's external clients and members.

Drive & Develop MTM's Reveal Platform – Create and implement a vision and strategy to further grow MTM's key routing, scheduling, and dispatching (RSD) technology platform, Reveal. Maximize real-time schedule optimization, mobile app technologies, GPS monitoring and efficient logistics management to meet the needs of health plan memberships and to ensure precise booking and routing solutions for MTM's nationwide network of 2400+ transportation providers.

Manage IT Systems, Infrastructure, and 3rd Party Support – Define long-term corporate-wide IT strategies and planning for systems development as well as hardware and software acquisition and data management. Ensure disaster recovery, reliability, scalability and support for MTM regional officers as well as the proper IT support model for all affiliated businesses. Enhance and further refine MTM's IT policies and procedures to improve overall operations and effectiveness of corporation. Ensure compliance with all relevant federal, state and local regulations. Minimize development costs through outsourced technology services. Review and approve vendor proposals and contracts and advise accordingly on business contracts, providing a value-add technology perspective.

P&L Management / Future Technology Investments – Maintain annual operating and capital budget for IT department. Continually vision and prioritize technology investments and initiatives that further growth of internal business teams, improve external experiences, and, create competitive advantages for MTM. Align technology investments with the achievement of business deliverables. Optimize life-cycle costs to assure fiscal and operational prudence and ongoing value. Maintain full accountability for technology portfolio management, including effective communication throughout the organization regarding technology-related decisions, priorities and expected outcomes.

Lead a High-Performing Team – Promote MTM's cultural values by fostering an atmosphere of open communication and personal accountability. Identify, motivate, and develop high-performing team of direct reports who embrace servant leadership and manage cross-functionally to achieve IT goals. Grow existing bench strength and foster developmental opportunities for team members. Foster an environment where effective communication occurs between technical resources, technology consumers, and, larger circle of MTM stakeholders. Ensure that technology team objectives and mindset are aligned with business goals and focus on technology's role as an enabler.

Minimum of 15+ years of progressive technology and IT leadership, including 5+ years of experience in an executive-level leadership role as a Chief Information Officer, a Chief Technology Officer and/or a VP of Technology.

Prior experience within the healthcare, transportation, and/or logistics industry is strongly desired.

Ideal candidates bring experience leading IT initiatives within a large corporate and high-growth organization in excess of $300MM in revenue.

Comprehensive understanding of cloud-based architecture, application development and large and sub-system integration and oversight.

Prior experience visioning and developing a technology platform akin to Reveal is strongly desired.

Advanced knowledge in the design, implementation and maintenance of off-the-shelf components is critical.

Prior experience building a data warehouse and analytics team also strongly desired.

4-year college degree required; advanced degree (MBA, EMBA) strongly preferred.
Other Skills & Abilities:
Must excel in an entrepreneurial environment with an appreciation for corporate and family values.

Proven experience in cultivating organizational change and creating buy-in for new initiatives through an educational and data-driven approach.

A collaborative, yet, competitive and resilient attitude with a strong work ethic is desired.

Solid planning, organizational and project management skills with the ability to multi-task and assimilate new information quickly.

Strong interpersonal skills and the ability to build rapport across the company while quickly and confidently gaining respect of others, including superior listening and probing skills.

Excellent negotiation and communications skills and strong business acumen required.

Personable, approachable, and visible leadership style coupled with a sense of humor!

Customer-service oriented with a high level of integrity and character.

Willingness to travel to customer locations nationwide.
Location:
MTM's CTO position must be based in corporate headquarters in St Louis (Chesterfield), Missouri. Relocation assistance will be provided, and, relocation would be expected upon hire.
Compensation Package:
MTM offers a generous compensation and benefits package including a base salary, annual bonus, and, a long-term incentive program at the executive level. MTM's employee benefits package includes health benefits (dental, medical and vision), life insurance, short-term disability, long-term disability, healthcare flex spending account, 401k, vacation and holidays, educational assistance, and more. Executive team members also qualify for an annual bonus and participation in MTM's long-term incentive plan.
---
MTM is an Equal Opportunity Employer
MTM welcomes difference in the form of gender, race, ethnicity, disability, geography,
socioeconomic status, age, politics, religion, philosophy, sexual orientation, gender identity
or expression and veteran status. All applicants who share this goal are encouraged to apply.
---
External Company Name: Collaborative Strategies, Inc.
External Company URL: http://www.getcollaborative.com/
Street: 635 Maryville Centre Drive