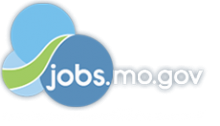 Job Information
WSP-Parsons Brinckerhoff

Central Region Traffic & ITS TEC Leader (ID# 47087)

in

Saint Louis

,

Missouri
Central Region Traffic & ITS TEC Leader (ID# 47087) Saint Louis, MO
Category: Information Technology (IT)
Job Type: Full Time
Minimum Experience: 12 Required Education: Bachelor's Degree
Job Description
Be involved in projects with our Central Region Traffic and Intelligent Transportation Systems (ITS) Team and be a part of a growing organization that meets our client's objectives and solves their challenges.
At WSP, we are driven by inspiring the right people to be part of our future-focused business objectives. Our devotion to teamwork has allowed us to build communities and expand our skylines. Here at WSP, anything is within our reach and yours as a WSP employee. Come join us and help shape the future!
WSP is currently initiating a search for a Central Region Traffic & ITS Technical Excellence Center (TEC) Leader for our Central Region offices. The TEC Leader will be responsible for overseeing approximately 70 employees throughout the region.
TEC Managers have an opportunity to impact all elements of our business through management, guidance, and mentoring to positively influence business development, project performance, and successful project delivery. We are looking for a strong leader who is successful at managing workload and people to efficiently balance work across the region and provide staff development and growth in all our offices.
Duties and Responsibilities:
Oversee approximately 70+ Traffic & ITS resources to efficiently manage workload and project delivery across the region. Will require some travel to offices throughout the region to get to know the team and facilitate the successful management of staff and help resolve challenges.

Leadership in the development of staff, insuring staff has proper training and that the right staff are in appropriate positions for his or her skill set. This will include looking for opportunities of growth for staff as well as succession planning within the TEC.

Be engaged in strategic business development opportunities within the region, including, preparation of presentations, proposals, cost estimates, and man power estimates.

Be engaged in business development activities and pursuits you can influence in local offices and provide overall leadership for the practice by assigning the right staff as key participants to our pursuits.

Work with the District Operations Leader, District Transportation Leaders, and Area Managers to understand project performance of traffic staff and provide training opportunities or corrective actions where needed to improve project delivery, quality and financial performance.

Management of TEC budget, including, the development of year direct and indirect labor estimates by staff, actively monitoring and controlling of indirect labor costs and overhead expenditures, and driving higher direct labor and staff utilization to meet district and regional goals.

Growth is a major metric of WSP and our TEC Managers must have a growth oriented approach to the business. A key aspect of this role is to identify opportunities for Traffic and ITS service offerings in existing and new markets, work with the recruitment team to manage talent and grow our business
Talent is the essence of meeting our client's objectives, goals and challenges. If this sounds like a fit for you, we'd love to have that first discussion of you joining our team.
Job Requirements
Minimum Qualifications:
Bachelor's in Civil or Electrical Engineering

12+ years relevant experience, including management of staff, projects, budgets, and business development

Excellent communication skills

Experience resolving conflicts

Ability to plan and monitor workload

Experience as a Project Manager leading complex Traffic and/or ITS projects

Exercise responsible and ethical decision-making regarding company funds, resources and conduct and adhere to WSP's Code of Conduct and related policies and procedures

Proven track record of upholding workplace safety and ability to abide by WSP's health, safety and drug/alcohol and harassment policies

Registered Professional Engineer (P.E) in our Central Region Offices, and an ability to obtain reciprocity in other offices as required
Preferred Qualifications
Externally recognized leader holding a prominent role in a professional society such as ITE, ITS, WTS, COMTO, ACEC

Strong business development engagement
About WSP USA
WSP USA is the U.S. operating company of one of the world's leading engineering and professional services firms. Dedicated to serving local communities, we are engineers, planners, technical experts, strategic advisors and construction management professionals. WSP USA designs lasting solutions in the transportation, buildings, energy, water and environment sectors. With nearly 9,500 people in 150 offices across the U.S., we partner with our clients to help communities prosper.www.wsp.com/usa
WSP provides a comprehensive suite of benefits including medical, dental, vision, disability, life, and retirement savings focused on a providing health and financial stability throughout the employee's career.
At WSP, we want to give our employees the challenges they seek to grow their careers and knowledge base. Your daily contributions to your team will be a key piece in our meeting client objectives, goals and challenges. Are you ready to get started?
WSP USA Inc., WSP USA Buildings Inc., and WSP USA Services Inc. (collectively "WSP USA") is an Equal Opportunity Employer
Race/Age/Color/Religion/Sex/Sexual Orientation/Gender Identity/National Origin/Disability or Protected Veteran Status
The selected candidate must be authorized to work in the United States.
WSP USA Inc., WSP USA Buildings Inc., and WSP USA Services Inc. (collectively "WSP USA") is an Equal Opportunity Employer Race/Age/Color/Religion/Sex/Sexual Orientation/Gender Identity/National Origin/Disability or Protected Veteran Status