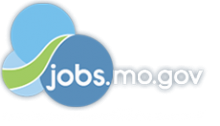 Job Information
Integra LifeSciences

Capital Specialist

in

Saint Louis

,

Missouri
Capital Specialist
US–MO–Saint Louis, Vacancy ID2021-37682
Career Home › Job Search Results ›Capital Specialist
Changing lives. Building careers.
Integra LifeSciences, a world leader in medical technology, is dedicated to limiting uncertainty for surgeons, so they can concentrate on providing the best patient care. Integra offers innovative solutions in orthopedic extremity surgery, neurosurgery, reconstructive and general surgery, and regenerative wound care.
Founded in 1989 Integra is headquartered in Plainsboro, New Jersey and has more than 4,000 employees worldwide. Integra's common stock is listed on The NASDAQ Stock Market under the symbol "IART."
RESPONSIBILITIES
Responsibilities
The Codman Specialty Surgical Capital Specialist for Integra's Codman Specialty Surgical Division will sell Tissue Ablation and Neuro Critical Care product lines and be responsible for sales of these products within a defined Region. Primary responsibility will be to achieve or exceed defined regional sales revenue targets through strategic planning and coordinated activities with Account Managers, Regional Business Manager and Clinical Sales Specialist. Capital Sales Specialists will also be responsible for relationship building and new account targeting as well as coaching and development of capital selling skills with the Account Managers within their assigned region. Capital Sales Specialists will have extensive product knowledge and exceptional customer service. The Capital Sales Specialists will call on multiple call points/specializations with 60-70% of time spent in the Operating Room. The Capital Sales Specialist will work across Codman functional areas to ensure customer satisfaction. The Capital Sales Specialist will work with their regional team to ensure that all regional/corporate financial goals are met.
Oversee and drive the regional sales activities and achievements with Tissue Ablation, Neuro Critical Care and Stereotactic capital product franchises, particularly focused on increasing sales win rates, shortening purchase timelines and bringing opportunities to successful closure

Partner with the regional business manager in developing the overall capital selling skills of account managers within the assigned region

Work with the regional business manager to attain monthly and quarterly sales objectives for capital products as defined by corporate senior management

Develop a formal business plan at the beginning of each fiscal year to be followed by subsequent monthly and quarterly territory reports aimed at achieving territory sales goals

Have extensive knowledge of Integra's Capital Selling Process, and with account managers, develop Blue Sheet analysis for each large ($100K+) sale

Work with account managers to organize and support case coverage with key customers

Take initiative to identify new business opportunities

Identify product improvement opportunities for sales, marketing and product development teams.

Maintain high level of technical, product and disease state knowledge

Provide a consultative role in the OR environment in accordance with specific product indications

Operate within defined budgets and strictly with in accordance with Corporate policies and procedures

Strictly adhere to the policies and procedures within the Advamed Code of Conduct and the Sunshine Act

Perform sales administrative duties in a timely manner and as defined by management.
QUALIFICATIONS
What are we looking for?
Qualifications
The requirements listed below are representative of the knowledge, skill, and/or ability required for this position.
Bachelor's Degree or an equivalent combination of education and/or experience is required; business or science-related degree preferred

A minimum of four to six years' successful capital surgical device or other medical device sales

Clear understanding of working complex, high dollar capital sales in the C-Suite enviroment

Expertise with working Miller Heiman "Blue Sheet" or similar as sales guide for each large capital sale

Excellent analytical, written and verbal skills.

Confidence to communicate with established physicians and other surgical personnel

Strong negotiation and selling skills

Interpersonal and political savvy within hospital setting

Track record of developing sales plans and executing

Physically capable of standing for long hours in the Operating Room during cases

Highly competitive with a strong track record of capital equipment sales success

Must possess a valid driver's license

Ability to travel 50-75% of the time in Region
OUR PRODUCTS
We are proud of our 25 year heritage as a leader in regenerative medicine. Today, our scientific innovation and diverse product portfolio continue to help patients and surgeons around the world.
OUR CULTURE
We have an entrepreneurial, small company feel, yet deliver big company results. Your ideas – big and small – are welcome here. We embrace change and reward our people who are committed to making Integra a stronger company.
OUR VALUES
We believe how we do things is as important as what we do. Our Values guide how we work and how we act towards our customers, patients and each other every day. We value Our People, Integrity, Excellence, Embracing Change, Decisiveness and Teamwork.
Integra LifeSciences is an equal opportunity employer, and is committed to providing equal employment opportunities to all qualified applicants and employees regardless of race, marital status, color, religion, sex, age, national origin, sexual orientation, physical or mental disability, or protected veteran status.
This site is governed solely by applicable U.S. laws and governmental regulations. If you'd like more information on your rights under the law, please see the following notices:
EEO Is the Law (https://www.eeoc.gov/laws/index.cfm) |EOE including Disability/Protected Veterans (https://www.eeoc.gov/eeoc/publications/ada_veterans_employers.cfm) Integra LifeSciences is committed to provide qualified applicants and employees who are disabled veterans or individuals with disabilities with needed reasonable accommodations in accordance with the ADA (https://www.eeoc.gov/eeoc/publications/fs-ada.cfm) . If you have difficulty using our online system due to a disability and need an accommodation, please email us at careers@integralife.com or call us at 855-936-2666.
Please see our Privacy Policy (https://www.integralife.com/privacy) . Use of this site constitutes your consent to application of such laws and regulations and to our Privacy Policy. Your use of the information on this site is subject to our Terms of Use (https://www.integralife.com/terms) . You should view the News section and the most recent SEC Filings in the Investor section in order to receive the most current information made available by Integra Life Sciences. Contact Us (https://www.integralife.com/contact) with any questions or search this site for more information.
© Copyright 2020 Integra LifeSciences Corporation. All Rights Reserved.