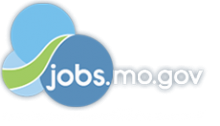 Job Information
Parsons Corporation

Business Continuity Planner

in

Saint Louis

,

Missouri
Minimum Clearance Required to Start:
Top Secret SCI
Job Description:
Ready to put your skills to work on Technical or Engineering projects? Are you great with people and have willingness to work hard to get the job done? Parsons is seeking a candidate with a desire to enhance the fabric of our community.
Business Continuity Planner
Clearance: TS/SCI
Location: St. Louis, MO
Years of Experience: 7-10 Years
Education: Bachelor's degree or equivalent experience within a related field
Position Overview:
Supports the Agency planning for mission assurance of operational and business functions.

Interprets government regulations and applicable codes, and advises government management on the best course of action to ensure compliance.

Develops business continuity programs, procedures and contingency plans based on a risk approach and proposes solutions that monitor, evaluate and enable resolution of safety and continuity of operations compliance.

Oversees the development, integration, and exercising of contingency plans.

Prepares and conducts briefings and overviews to education Agency personnel.

Prepares and submits positions and information papers in response to government requirements.

Provides strategic direction, vision, and leadership.

Demonstrates considerable expertise in providing solutions and recommendations based on internal and external factors.

Monitors contingency plan exercises, assesses plan effectiveness, and recommends plan improvements to improve responses to emergencies.

Cognizant of national policies and provides expertise to act as trusted advisor to senior leadership.

Able to provide strategic direction in leading activities in support of team and enterprise objectives.
Required Qualifications:
Bachelor's degree or equivalent experience within a related field

Experience in three or more areas of Continuity of Government, Continuity of Operations, Information Technology Disaster Recovery, Business Continuity Planning, Crisis Management, Information Security/Operations, Continuity Strategic Planning and Policy, Enterprise Risk Management, and participation in national level homeland security or continuity of operations exercises.

General knowledge of Homeland Security Exercise and Evaluation Program (HSEEP)

FEMA Level 1 (PCP) Certification
Desired Qualifications:
Associated Business Continuity Professional (ABCP) Certification desired
Must be able to obtain, maintain and/or currently possess a security clearance.
Parsons is an equal opportunity, drug-free employer committed to diversity in the workplace. Minority/Female/Disabled/Protected Veteran/LGBTQ+. All qualified applicants will receive consideration for employment without regard to an individual's race, color, religion, national origin, ethnicity, union affiliation, age, sex, sexual orientation, gender identity and expression, pregnancy, employable physical or mental disability, veteran status, genetic information, immigration status, or any other basis protected by all applicable laws.